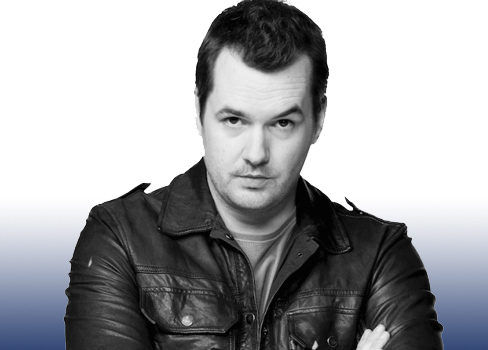 How does a stand-up comedian get a big break?
Does he or she pray for a big-time talent scout to attend an open mic night? 
Does her or she hope that video of their stand-up act goes viral? 
Do they coin an unusual phrase like "Friday eve and burger pie that's shizzle."
Or, do they get attacked while performing on stage?
It may not be the most direct route, or the safest, but it's how Australian comedian Jim Jefferies got his big break.
The funny man was performing at the Comedy Store in Manchester, England in April of 2007. 
During the middle of his set, a man stormed the stage and punched him in the face.
Security subdued the attacker.  Later, police hauled him away.
The attacker became agitated when Jefferies lodged this joke at a female heckler: "'I'll leave you alone now, just like your Dad did.  Shame your grandfather didn't."
The attacker did not know the woman being heckled.
After the above joke landed, the attacker yelled something at Jefferies and then left the auditorium.
When he returned, he accosted the comedian.
To Jefferies credit, he finished his set and a second show.  Both audiences sent Jefferies off with standing ovations.
Stand-Up Style
While Jefferies stand-up can be raw, abrasive, and raunchy, he's very charming.  He's one of those comedians you'll like even after he insults something you hold dear.
His material draws from several sources including current events, politics, relationships, and sex. 
Jefferies is not afraid to joke about sensitive topics like religion and he frequently uses vulgar language, including the "C" word.
Early Life
Jefferies was born on Feb. 14, 1977 in Sydney, Australia.  Here's what Jefferies has to say about being born on Valentine's Day: "So even on my f**king birthday, I'm buying some b*tch dinner."
His father was a cabinet maker.  His mother was a teacher. 
He graduated with a degree from the Western Australian Academy of Performing Arts, which is in Perth.
Jefferies' real name is Geoff James Nugent.  His original stage name was "Jim Jeffries" but he added a second "e" to distant himself from another performer.
Comedy Specials
In 2008, Jefferies enjoyed his first comedy special, Contraband. 
The following year, he endeared himself to American audiences via his HBO special, I Swear to God. 
Jefferies other comedy specials include Alcoholocaust (2010), Fully Functional (2012), Bare (2014), and Freedumb (2016). 
These specials are available as video downloads or DVDs.
Legit
In 2013, Legit premiered on the cable television network, FX.  The show eventually moved to its sister station, FXX. 
Jefferies co-created the show with Peter O'Fallon and starred in it as himself.  Dan Bakkedahl and DJ Qualls co-starred, and George Lazenby played Jefferies' father.
While Jefferies played himself, Bakkedahl and Qualls played characters with the last name of "Nugent."   That's Jefferies real last name.
The positive critical reviews did not translate into ratings. 
The show aired just two seasons (26 episodes).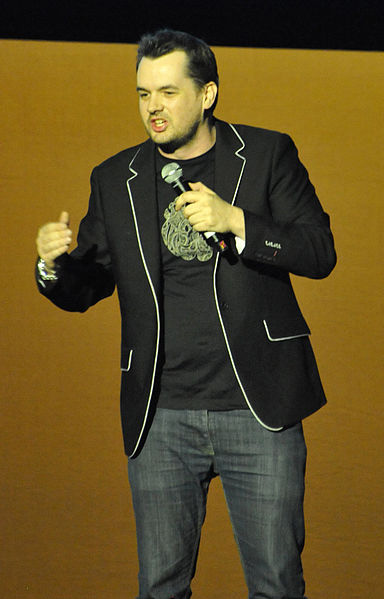 The Jim Jefferies Show
The Jim Jefferies Show debuted on Comedy Central on June 6, 2017. 
The late-night talk and news satire program is a platform for Jefferies' hilarious views on current events and hot-button issues.
In January of 2018, the powers at Comedy Central renewed the show for a second season.
Don't be surprised when you see Brad Pitt on Jefferies' show. 
The actor is a huge fan of the comedian.
Pitt appears on the show as an unnamed weathercaster and earns $400 an episode.
Other Works
Jefferies has lent his comedic stylings to numerous televised talk shows and radio programs. 
He's also appeared in the television shows Bad Judge and The Librarians. 
His film credits include Me and My Mates vs the Zombie Apocalypse, Punching Henry, and Killing Hasselhoff.
His lone comedy album, Hell Bound, dropped in 2008.
Personal Life
Jefferies and actor Kate Luyben welcomed their son, Hank, in November of 2012. 
Jefferies is an atheist and suffers from depression.
Discography
- 2008: Hell Bound (CD)
- 2008: Contraband (DVD)
- 2009: I Swear to God (video download)
- 2010: Alcoholocaust (DVD)
- 2012: Fully Functional (video download/DVD)
- 2014: Bare (video download)
- 2016: Freedumb (video download)
Filmography
- 2014: Me and My Mates vs the Zombie Apocalypse
- 2016: Punching Henry
- 2017: Killing Hasselhoff

Watch Selected Jim Jeffries Videos
Copyright 2018 All Rights Reserved | Home