The 50 Best Country Music Venues in America
Country music resonates with a lot of people.  They can relate to the genre's straight forward lyrics, sing-a-long to its down-home melodies, and tap their toes to their traditional rhythms.  

This makes country music, and the venues that cater to country music very popular—not only popular, but plentiful.  In other words, there are a lot of country music venues in America.

That made selecting 50 a bit of a challenge.  There are very good music venues that didn't make our list, venues that are quite similar to the places you'll soon learn about.

In narrowing out list to the 50 best country music venues in America, we took inspiration from another aspect of the genre and that's its focus on home and family.  Other types of popular music aren't anywhere near as family-oriented as country music.

Therefore, the 50 country music venues that made our list are all places where you can go and feel at home.  The following establishments are not only prominent members of their own community but they make everyone who steps through their doors feel welcomed too.

11th Street Cowboy Bar
Bandera, TX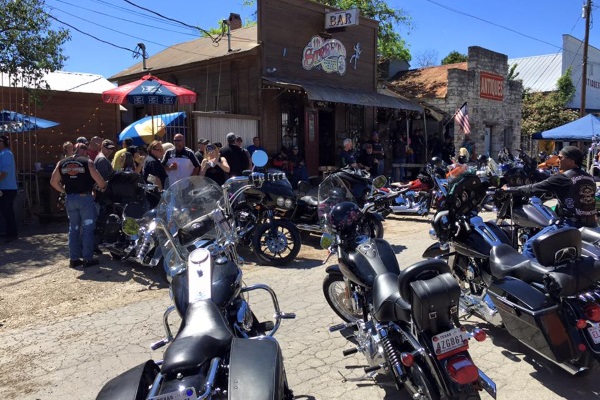 Image from their Facebook page
The 11th Street Cowboy Bar is famously known as the "Biggest Little Bar in Texas." Don't be embarrassed when you visit this establishment—located in Bandera, Texas, about an hour's drive from San Antonio—and find bras hanging from the ceiling.  If you're vacationing in Texas, the Cowboy Bar should be on your itinerary.  It hosts premier country bands as well as some of the biggest events in the Lone Star State.

Acre 121
Washington, D.C.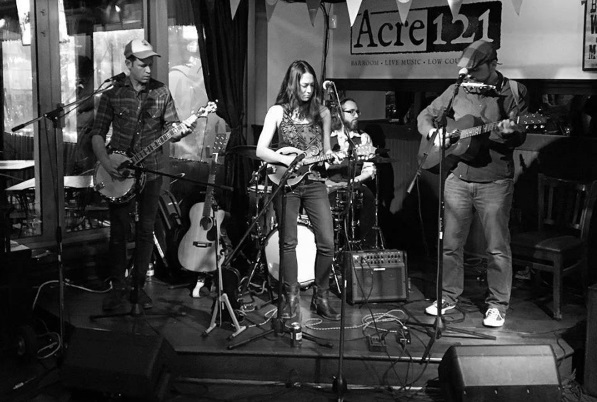 Image from their Facebook page
This venue is named after a 121-acre plot of land purchased by the Sherman brothers in 1881.  Today, Acre 121 is a barroom and bistro that attracts a plethora of bands and friendly revelers.  Come here for some great southern barbeque and live alternative country, bluegrass, and/or Americana.  Area 121 is a quality venue, and regardless of who you see perform, you'll definitely want to return.

Adair's Saloon
Dallas, TX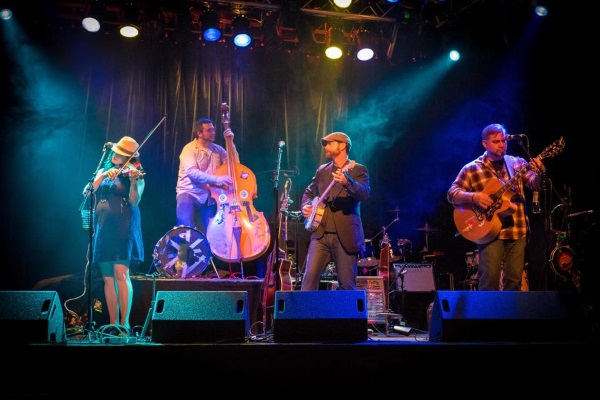 Image from their Facebook page
Adair's Saloon was once visited by The King, Elvis Presley.  More recently, they've welcomed visits from the Dixie Chicks and Jake Ingram.  Come to Adair's Saloon to enjoy great country music, but stay for what many call the best burger in Texas—now that's high praise.  While you're there, peruse their "art collection."  Over the years, patrons have drawn on nearly every available inch of the interior.

Austin City Saloon
Lexington, KY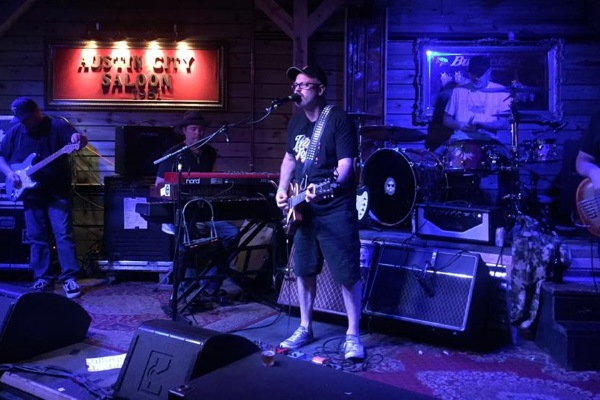 Image from their Facebook page
Austin City Saloon has been a fixture in Lexington, Kentucky for more than 33 years.  They offer patrons live music by tapping the best and brightest burgeoning country bands.  Interestingly, on their website, Austin City encourages visitors to bring their own food.  General managers Josh Brock and Austin Brashear have done a great job in making the Austin City Saloon fun, inviting, and truly country.

Billy Bob's Texas
Fort Worth, TX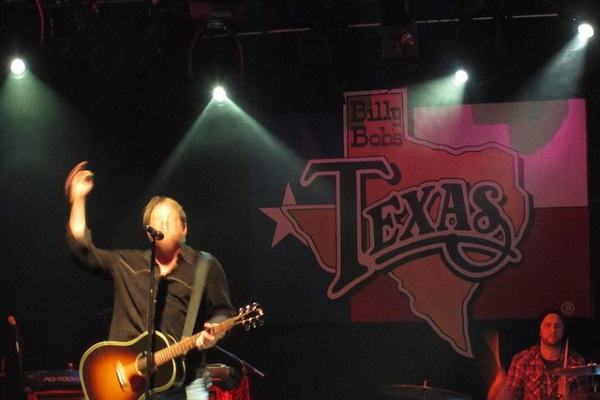 Image courtesy of Hail Merry

You can't have a list of the top country music venues and not include Billy Bob's Texas.  Since opening in 1981, BBT has won "Country Music Club of the Year" 12 times.  Its stage has hosted performances by Ringo Star, ZZ Top, and Ray Charles.  It has been the backdrop in four major motion pictures.  Also, the club presents weekly bull riding competitions with real bulls.  Yes, Billy Bob's Texas is that big.

Boyd's Jig and Reel
Knoxville, TN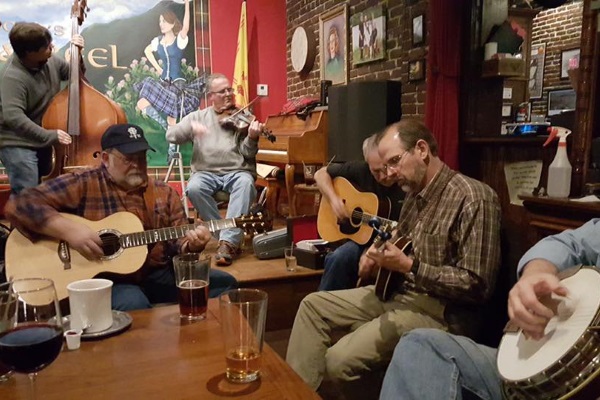 Image from their Facebook page
Nashville is known for country music, but do you also know that East Tennessee is known for Scottish and Irish music.  That musical heritage, that later developed into bluegrass and other genres performed in the Appalachian region, is preserved at Boyd's Jig and Reel.  Located in the Old City of Knoxville, Boyd's is a warm and welcoming whiskey pub where amazing musicians come to apply their trade.


Brickette Lounge
Philadelphia, PA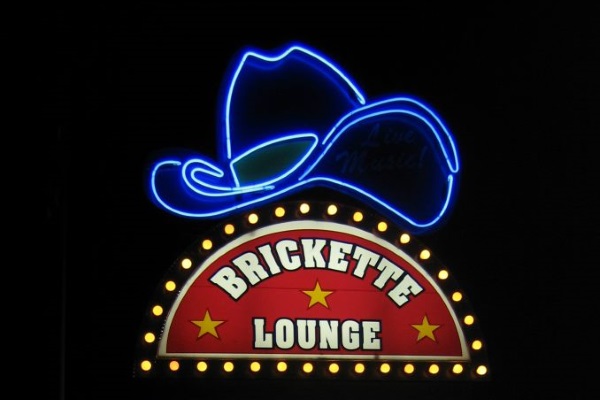 Regarded as one of the top country bars in the Philadelphia area, The Brickette Lounge is the place to go to enjoy live country music.  The Brickette features line dancing on Tuesdays and Thursdays.  Wednesday is open mic night.  If you need a break from dancing, you can shoot a game of stick on one of three pool tables.  The game is free on Tuesdays.  The Brickette also has great food and libations. 

Bushwhackers Dance Hall & Saloon
Tualatin, OR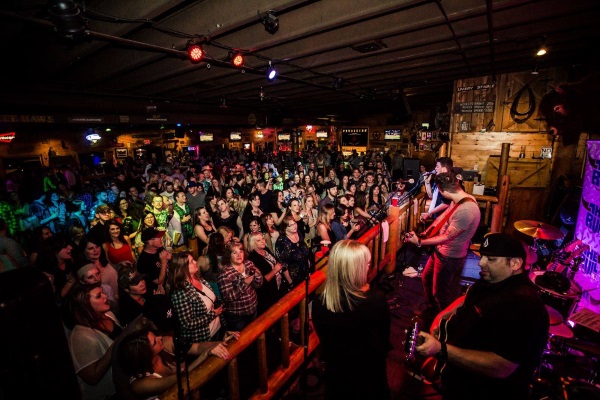 Image from their Facebook page
Rock, pop, and hip hop venues don't teach their patrons how to do dance, but country music venues sure do.  At Bushwhackers Dance Hall & Saloon, free dance lessons are held at 7:30pm every Tuesday through Saturday.  Ladies Night is Thursday and local bands perform on Friday.  Come during the summer and enjoy their awesome patio space.


Cowboy's Night Club
Dothan, AL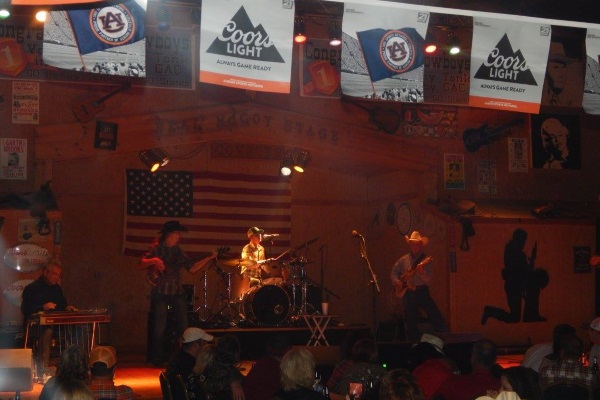 Image from their Facebook page

Blake Shelton, Keith Urban, Little Big Town, and Dierks Bentley are just some of the big names that have graced the stage at Cowboys Night Club in Dothan, Alabama. Cowboys is the largest honky tonk on its side of the Mississippi.  Hosting country acts for more than three decades, Cowboy's offer quarter beers every Wednesday night and ladies get in free on Fridays. 

Cowboys Saloon
Davie, FL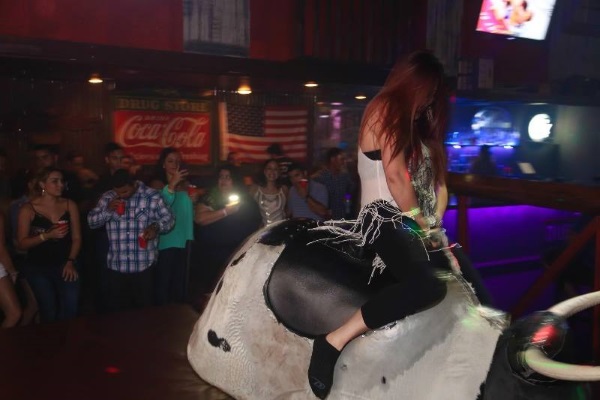 Image from their Facebook page

There's always a lot going on at the Cowboys Saloon.  This club is annually in the running for South Florida's best country night club.  Besides the outstanding country music, the 12,000-foot Cowboys Saloon offers dance classes, drink specials, contests, and theme nights.  Broadcasts by KISS Country 99.9 FM frequently originate from the venue, and like any good saloon, they have a mechanical bull.

Double Deuce
San Diego, CA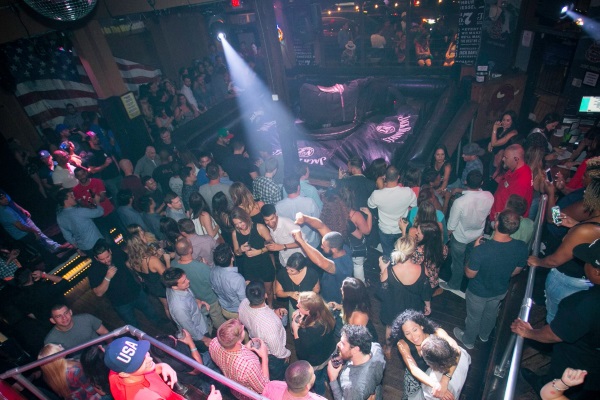 Image from their Facebook page

After visiting the Double Deuce just once, you'll realize that the "double" in its name stands for "double the fun."  Situated in downtown San Diego, Double Deuce is the place to party like a cowboy.  And by party we mean your bachelorette party, your birthday party, or your private party.  After dancing and enjoying a few drinks, take a turn on "Buckshot."  That' Double Deuce's mechanical bull.

Dusty Armadillo
Rootstown, OH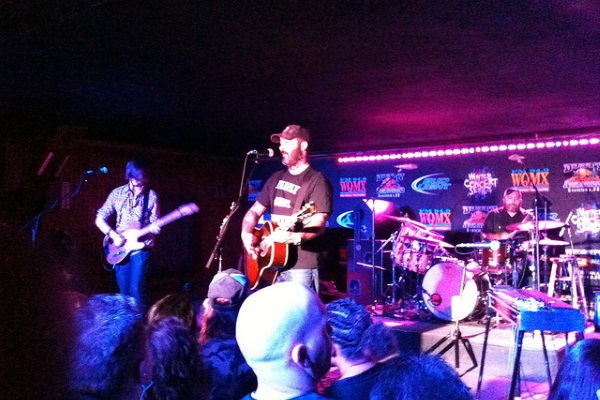 Aaron Lewis at the Dusty Armadillo.  Image courtesy of E Photos

There are many things about the Dusty Armadillo we love, but our favorite is on Wednesday nights the age limit dips to 18 and over.  Not that we want teenagers partying but we do want them experiencing the hottest live acts in country music.  The Dusty Armadillo is the largest year-round destination of its kind in the state of Ohio.  It's housed in a 5,000-square foot building built in the 1920s.

Firehouse Saloon
Houston, TX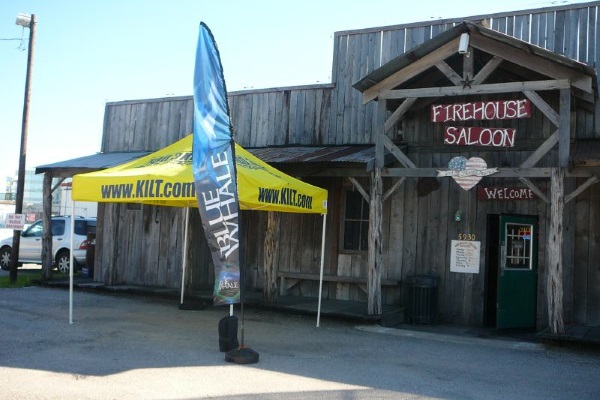 Image courtesy of Katy Kirby

How did the Firehouse Saloon get its name?  For 20 years, the rustic country bar has been owned and operated by fire fighters.  Today, the sole owner is former firefighter Tom Imber.  We thank him for both his public service and his awesome country music venue/bar/rental hall.  Every Thursday, Friday, and Saturday it's the place to be for live entertainment and potations.

Goldfield Trading Post
Sacramento, CA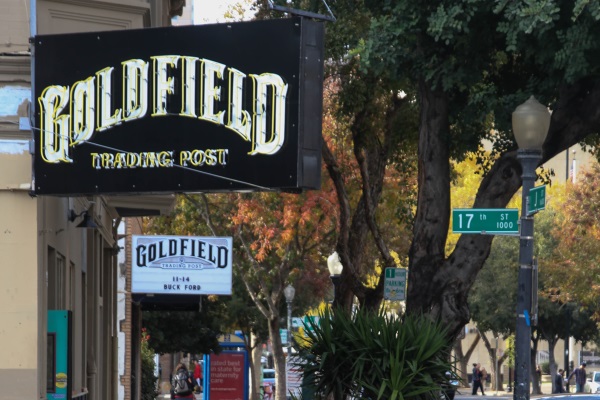 Image courtesy of Paul Sableman

The Goldfield Trading Post is a feast for the eyes.  Animal skulls decorate a large chandelier, a mural of a cowboy fills an entire wall, and old timey framed pictures add depth to an interesting old brick wall.  The Goldfield is a country bar & restaurant that offers visitors a stiff drink and a hardy meal.  They also have a stage that they frequently fill with emerging regional and national country acts.

Grizzly Rose
Denver, CO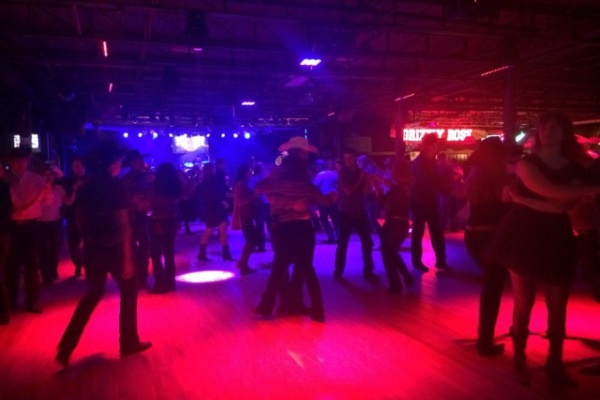 Image from their Facebook page


Do you know that the Grizzly Rose has a shoe shine shop?  They also have an arcade room, pool room, and smoke shop.  Of course, you head over to Grizzly Rose for the live country music and to dance on their 2,500 square-foot floating dance floor, not necessarily a shoe shine.  The world renowned Grizzly Rose is famous for bringing its patrons great live country music in a relatively intimate setting. 

Gruene Hall
New Braunfels, TX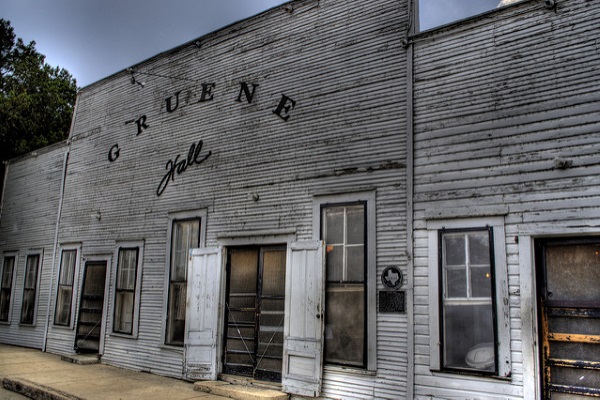 Gruene Hall in the summer.  Image courtesy of Jonas Lamis

Gruene Hall is a music venue where you never know who is going to show up.  It could be a major act between tours or an award-winning songwriter working on new material.  Gruene Hall was built in 1878.  It's the Lone Star State's oldest continually operating dance hall.  The 6,00 square foot venue has a high-pitched tin roof, a bar, and a large outdoor garden. It's found 45 minutes outside of San Antonio.

Gypsy Sally's
Washington, D.C.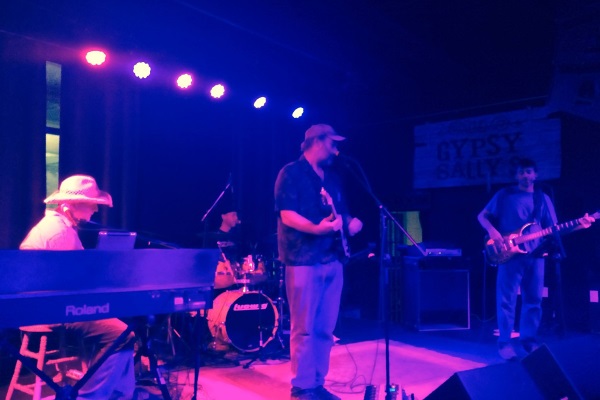 Image from their Facebook page

Gypsy Sally's in Washington D.C. is a magical place to experience live music, both of the country variety and the non-country variety.  Furthermore, Sally's often book acts that care more about being heard than about being loud.  This wonderful venue has a sensational staff, magnificent menu, and delectable drinks.  Owners David and Karen Ensor have really out done themselves with Gypsy Sally's.

Handlebar-J
Scottsdale, AZ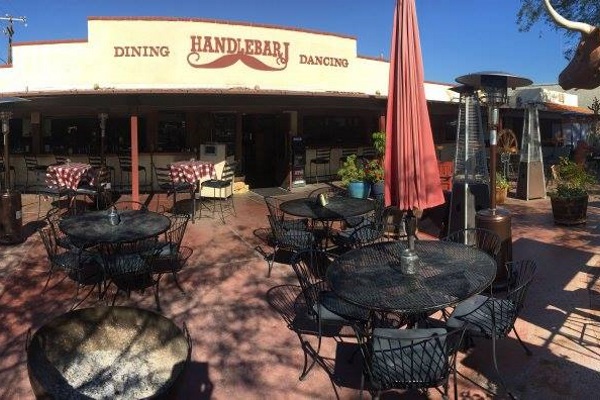 Image from their Facebook page

Handlebar-J hosts terrific live country music six nights a week.  Want to learn how to dance?  Free 2 Step lessons are held every Thursday and Saturday.  Five-dollar line dancing lessons are held every Tuesday and Sunday.  Grab a longneck and checkout their patio.  In the summer, they have a misting system for hot nights and heaters and fire pits for when the temperature drops. 

High Noon Saloon
Madison, WI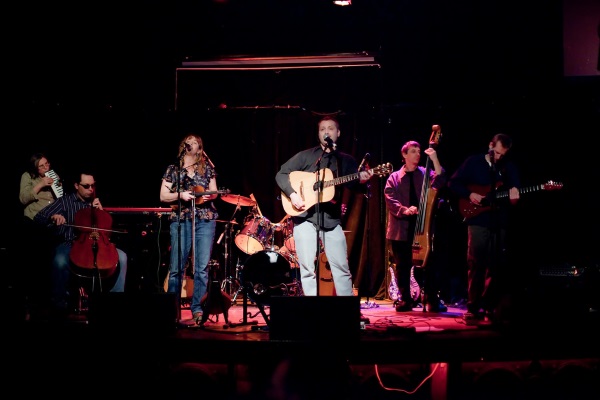 Image from their Facebook page

High Noon Saloon has been Madison's best live music venue for the past decade.  While it's not dedicated to country music, its marquee commonly contains names of big-time bluegrass and alt-country artists.  The saloon presents live music seven nights a week.  Away from the stage, High Noon offers bar games, pizza by the slice, and craft beers.

House of Rock
Corpus Christi, TX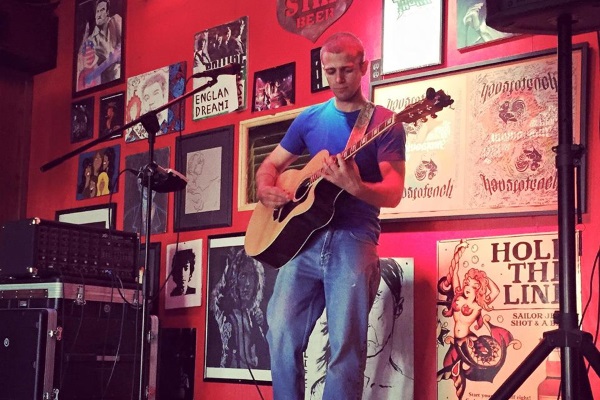 Image from their Facebook page

What is a venue named House of Rock doing on a list of the Top 50 Country Music Venues?  Well, this venue, with a Corpus Christi address, hosts acts of all genres.  Over the years, country artists like Shooter Jennings, Todd Snider, and Billy Joe Shaver have played at House of Rock.  HOR is divided into two sections: The Venue and The Main Bar.  You get drinks in the latter and listen to music in the former.

Joe's Bar
Chicago, IL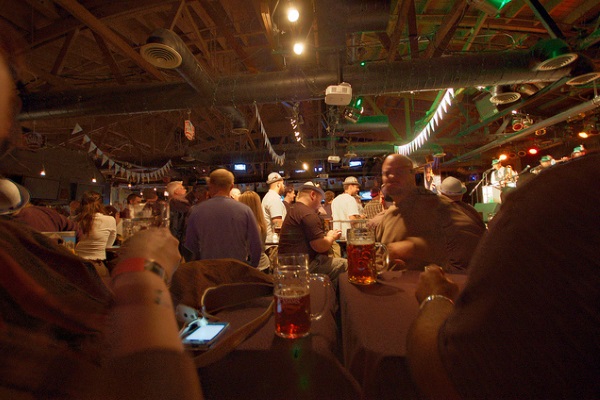 Image courtesy of Aaron Headly

For country music fans, Joe's Bar has hosted sets from luminaries like Brad Paisley, Miranda Lambert, and Eric Church.  For sports fans, they have 120 plasma televisions and high definition projector screens!  Joe's is a warehouse-style venue that takes up 20,000 square feet of prime real estate near Lincoln Park in Chicago. Beyond music and sports, it's a great place just to hang out and catch up with friends.

Knuckleheads Kansas City
Kansas City, Missouri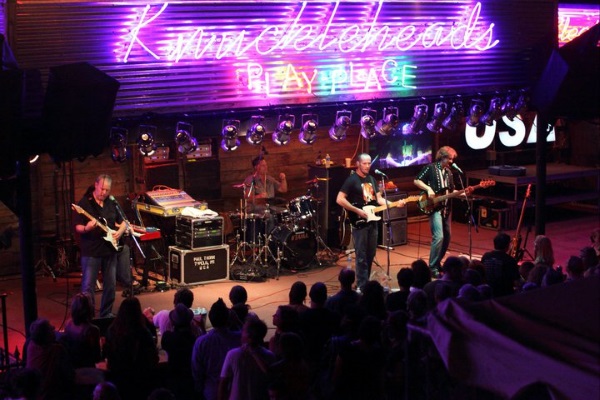 Image from their Facebook page

Knuckleheads Kansas City is counted as one entry even though their complex has four stages.  One is outdoors; a caboose serves as a VIP area.  The other three are indoors: "The Saloon," "Knuckleheads Garage," and "The Gospel Lounge."  Acts can perform on all four stages at the same time.  When you go to Knuckleheads make sure you get yourself one of their t-shirts.

Luckenbach Texas
Fredericksburg, TX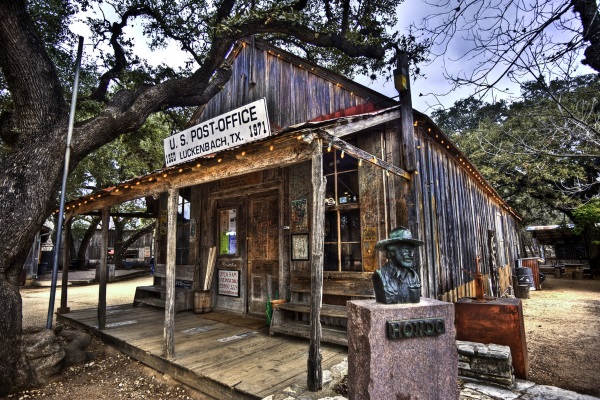 The Luckenbach General Store.  Image courtesy of Gino

Luckenbach Texas used to be a real-life town.  Nowadays, it's a music venue that's a testament to the spirit and history of Texas.  It is very difficult to find but well worth it.  Especially on the 4th of July when Willie Nelson pops in with a few thousands of his closest friends.  It's hard to find because country music fans keep stealing any sign that says "Luckenbach Texas." 

Maxwell's Tavern
Hoboken, NJ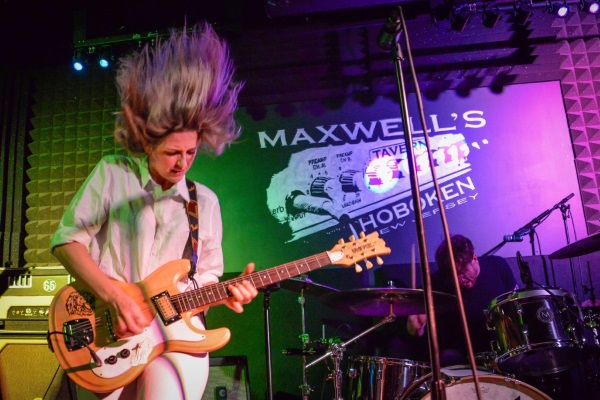 Image from their Facebook page

Maxwell's Tavern's name came from Maxwell House Coffee.  The tavern used to serve workers at the Maxwell House Coffee plant.  The tavern became a music venue in the 1970s and has been that way ever since, minus a few years in the nineties.  The tavern has a palette-pleasing menu and a nice array of beverages.  It's not a dedicated country music venue, but it does book alt-country and bluegrass acts.

Moonshine Flats
San Diego, CA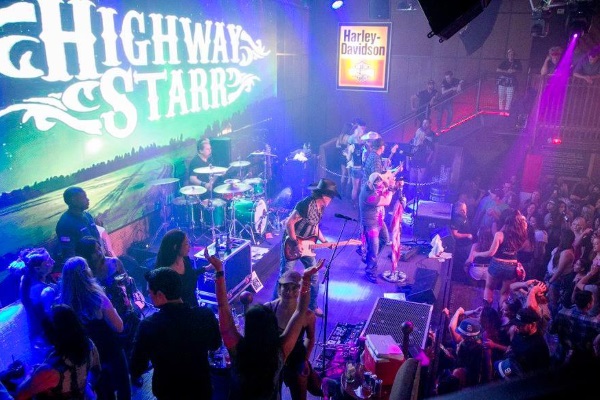 Image from their Facebook page

Operators of Moonshine Flats bill their ultra-fun establishment as "an in your face honky-tonk bar with a sexy edge."  That sounds like a place you want to visit on a Friday and Saturday night.  The 10,000-foot Moonshine showcases live tunes, line dancing, and DJs.  Two cool features are their gigantic LED screen and their outdoor patio replete with bars, tailgate food, and backyard games.

Neon Boots Dancehall & Saloon
Houston, TX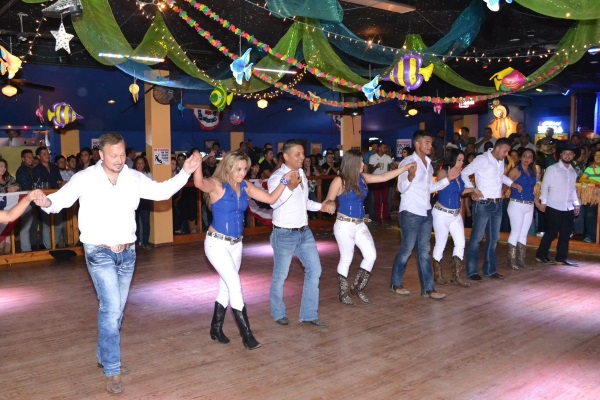 Image from their Facebook page


In its first life as the Esquire Ballroom, the venue hired Willie Nelson.  He later wrote a song about working there.  Patsy Cline was another Esquire employee.  The musical "Always…Patsy Cline," is set at the Esquire Ballroom.  Now completely restored, and under new ownership, the fabulous Neon Boots Dancehall and Saloon has a sizable dance floor, a bona fide performance space, and six bars. 

Nick's Nightclub
Alexandria, VA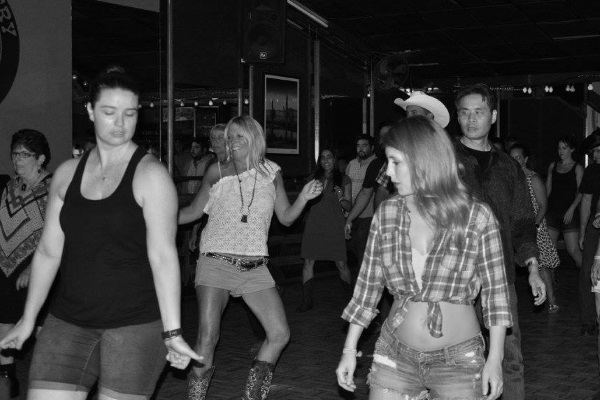 Image from their Facebook page

Line dancing, karaoke, delicious eats, tasty drinks, and of course, country music are just some of the things Nick's Nightclub offers its cowboy-loving clientele.  It's also a great place to come and celebrate the holidays or a shindig, say a bachelorette party.  Nick's offers many dance classes including line, couples, and West Coast swing.  Bar none, this is the best all-country nightclub in the state of Virginia.

Outpost Hollywood
Los Angeles, CA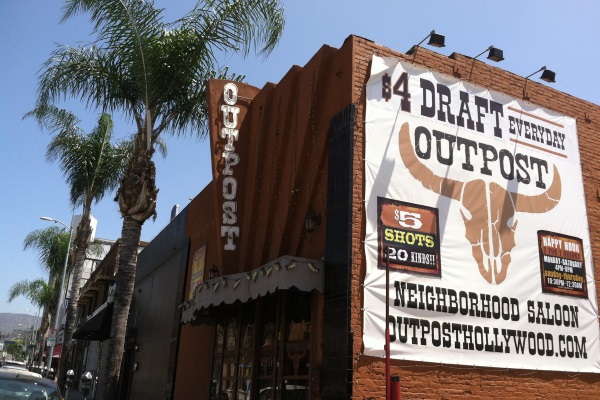 Image from their Facebook page

Flat-screen televisions are hanging on shiny wooden walls.  There's even a set over a fireplace.  On the opposite side of the neat old bar, is a brick wall that certainly has some historical patina.  Beer is served in mason jars and the menu is pure comfort food.  This country bar may be more about sports than music, but if you're a cowboy in Hollywood, the Outpost will feel like an oasis. 

Pappy and Harriet's
Pioneertown, CA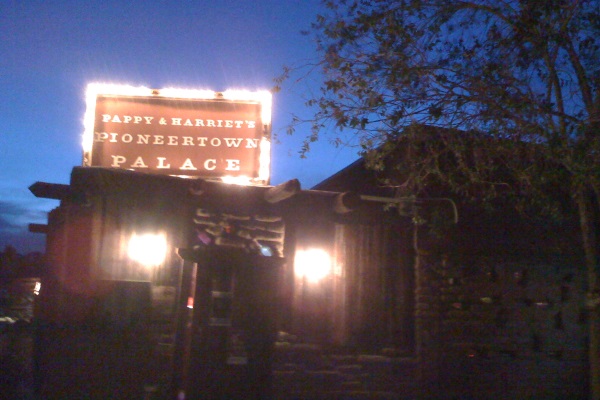 Image courtesy of Lucas

Pappy and Harriet's is a laid-back establishment that's causal but professional.  They really want you to have a good time.  They cook everything on an outdoor grill with mesquite wood.  If P&H is open, they will have live music (country as well as other genres) even if it's not on their website—all that means is they booked the act late and haven't updated their site.  Reservations are recommended.

Ponderosa Lounge
Portland, OR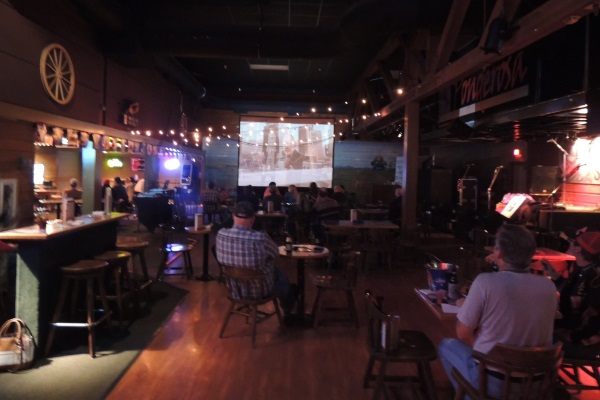 Image from their Facebook page

Ponderosa Lounge is Portland's best and biggest country music bar.  It can make this claim because of its fine food, drinks, dancing, and country music.  It books unknown acts to legendary performers.  The Ponderosa will teach you how to dance on Wednesday, Friday, and Saturday nights.  They also have a robust ladies' night and a beautiful "Ponderosa Country-Brunch" on Sundays.

Posse Bar
Westminster, CA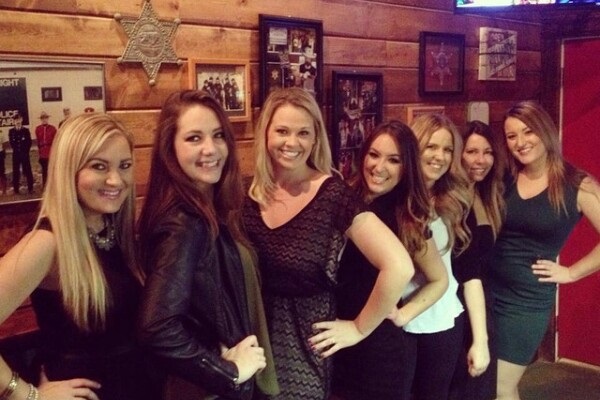 Image from their Facebook page

Posse Bar is nobly dedicated to law enforcement, first responders, and the military.  Members of all these groups can visit the country-western bar and so can the public they serve.  Both groups are free to enjoy Posse Bar's impressive selection of brews, five dozen kinds of whiskeys, and their daily happy hour.  You've got to come on Wednesday and Friday nights for some exciting karaoke.

Renegade Bar
El Cajon, CA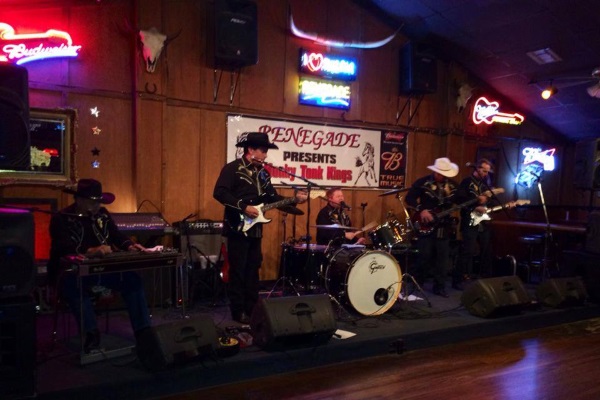 Image from their Facebook page

There's a couple of things you're going to see when you visit the Renegade Bar in El Cajon, California, located 25 minutes outside of San Diego.  You're going to see a white horse on its roof, a skeleton in a noose, and bras hanging from the ceiling.  That's what you'll see.  What you'll experience at this genuine honky tonk is live country music, benevolent bartenders, and no cover charges.

Round Up Saloon
Dallas, TX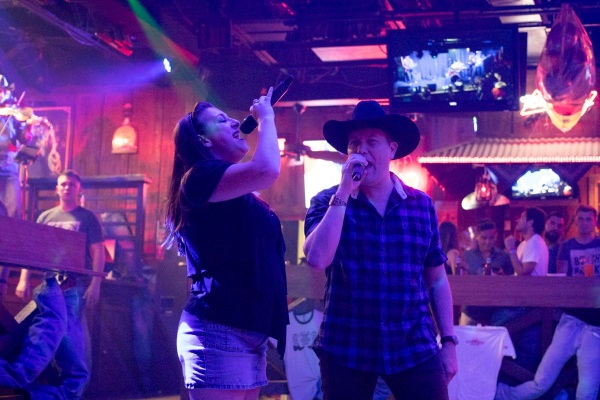 Image from their Facebook page


The Round Up Saloon is a handsome bar that adroitly delivers country music, dancing, and karaoke.  It's also a terminus if you want a good drink and a fine meal.  The accolades don't stop there, the Round Up Saloon has been in Dallas for more than three decades and is widely considered the nation's best gay country-western dance hall.  As they say, it's the "home of good times" and the "home of good people."

Rustler Rooste
Phoenix, AZ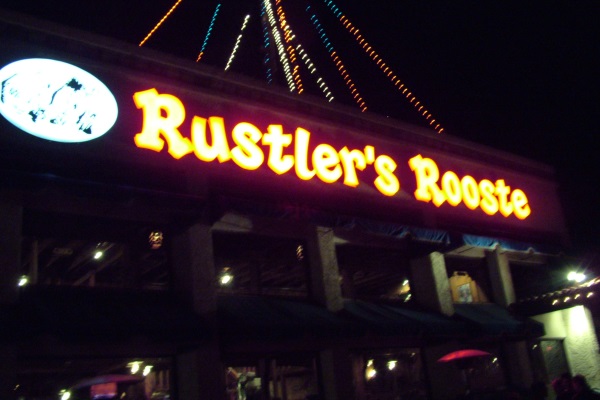 Image courtesy of Tara Hunt

Rustler Rooste serves up live country-western music every night.  They also serve up mouthwatering steak, chicken, seafood, and rattlesnake.  You'll find the Rooste's roost in a two-story venue that offers great vistas of the city's lights.  They also have a romantic waterfall and a general store.  Rustler Rooste opened in 1971.  It sits atop a butte that is believed to have been a hideout for cattle rustlers.

Rusty Spur Saloon
Scottsdale, AZ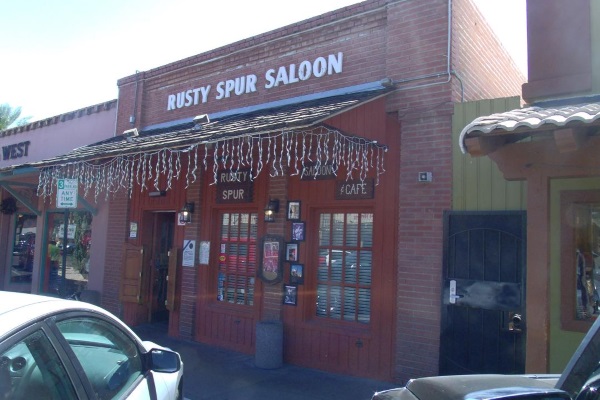 Image courtesy of Tony the Marine

The Rusty Spur Saloon is found in Old Town Scottsdale.  You're beckoned to the venue by a large cutout of a redshirted cowpoke wielding a lasso.  Inside, you can spend all day looking at their curios, including dollar bills pinned to the wall by past patrons.  The saloon is a lot like a time machine.  You walk through its doors and you're taken back to the Wild West.  The Rusty Spur dispenses live music every night. 

Slim's Last Chance
Seattle, WA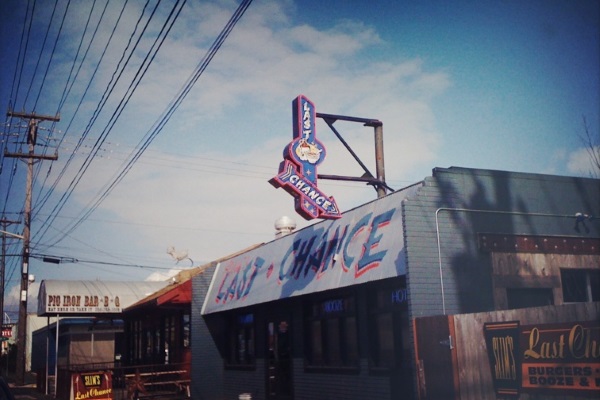 Image courtesy of Dave Sizer


Slim's Last Chance aims to be a "taste of Texas in Seattle."  Is its aim true?  Well, is the Space Needle tall?  This bar, found in the Seattle neighborhood of Georgetown, gives you the chance to enjoy live music (including "Honky Tonk Wednesdays"), cold beer, and hot chili.  This is the kind of place where it's appropriate, but not necessary, to arrive on a Harley, or on some other type of two-wheel transport.

Sportsmen Tavern
Buffalo, NY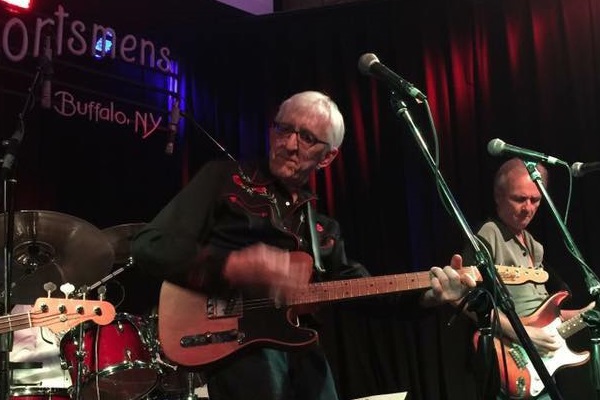 Image from their Facebook page

The Sportsmen Tavern opened in 1985 as a neighborhood drinking hole.  Over the years, it has transformed into one of the best live music venues in Western New York.  Even though it hosts 40 shows a month, the Sportsmen has never lost that cozy neighborhood feeling.  As the name suggests, you can watch the game here, but you'll probably stop caring about the score once the music starts.

Sundance Saloon
San Francisco, CA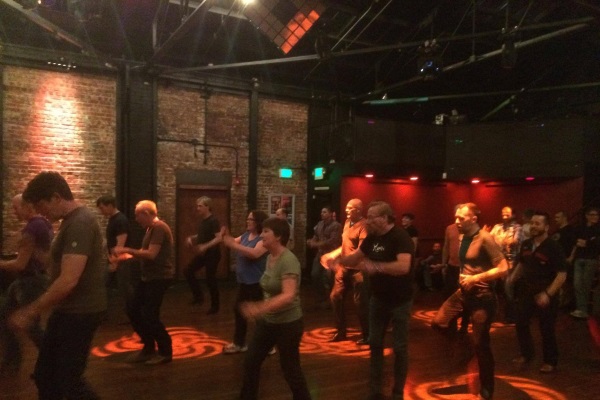 Image from their Facebook page

The Sundance Saloon is the main project of the Sundance Association for Country-Western Dancing, a 501(c)(3) nonprofit corporation.  They are dedicated to the promotion of country-western dancing to all kinds of people including the LGBT community.  Every Thursday and Sunday, the organization holds events, including classes, at the Sundance Saloon on Barneveld Avenue.

The Bluestone
Columbus, OH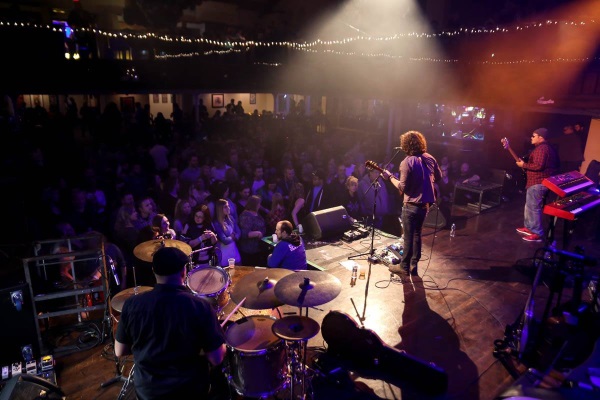 Image from their Facebook page


The Bluestone is housed in a church that's over 115 years old.  Its superb acoustics makes it a great venue for country music concerts.  The Bluestone also hosts weddings, parties, and corporate events.  Both the insides and outsides of this Columbus landmark are picturesque.  For your first visit to The Bluestone, make sure you get there early to soak in the sights.  One more thing, their staff is top notch.

The Bowery
Myrtle Beach, SC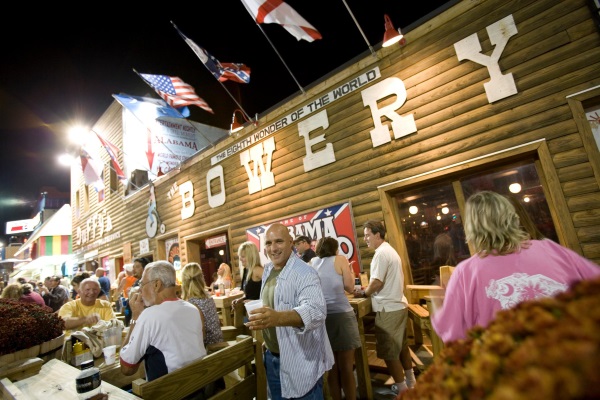 Image from their Facebook page

Located a stone's throw away from the Atlantic Ocean (assuming you have a good arm), the world famous Bowery offers patrons live entertainment every night beginning at 8:30pm.  The Bowery's current house band is The Bounty Hunters.  It used to be country music icons Alabama.  Waiters at The Bowery are known for carrying many mugs of beer without the aid of a tray.

The Country
Nashville, TN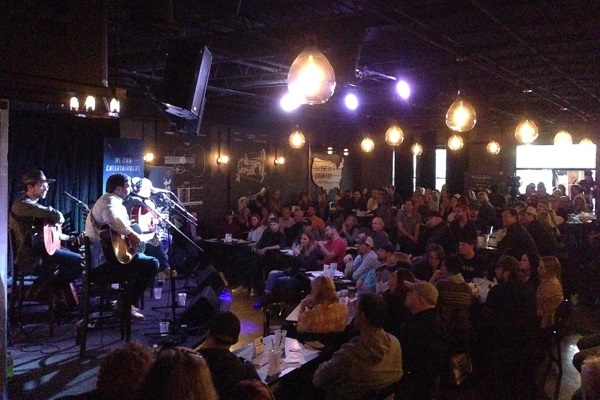 Image from their Facebook page

The Country is just as much of a music venue as it is a restaurant.  The southern-inspired dishes are constantly competing with the outstanding performers that take to their stage on a nightly basis.  Oh yeah, their 24 draft beers aren't too shabby either.  There are a lot of restaurants, bars, and country music venues in Nashville.  The Country is a cut above thanks to its friendly neighborhood atmosphere.

The Empty Glass Café
Charleston, WV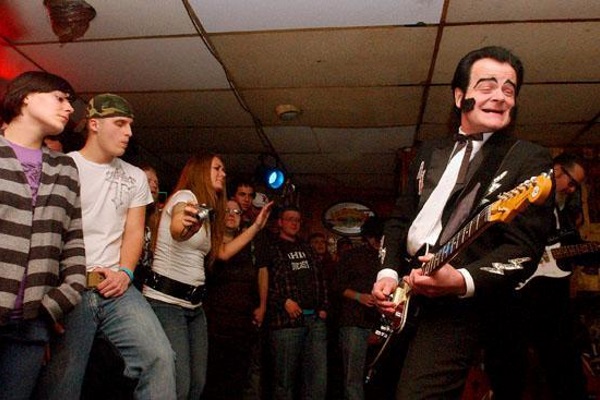 Image from their Facebook page

This is not a hyperbole, The Empty Glass Café in Charleston, West Virginia has the best tasting thin crust pizza in the western hemisphere.  Their buffalo wings are pretty good too.  That's not why The Empty Glass made our list—although it helped, as did their legendary open mic night.  The Empty Glass Café is a phenomenal venue where a passion for live music lives and breathes in everything they do.

The Freight & Salvage Coffeehouse
Berkeley, CA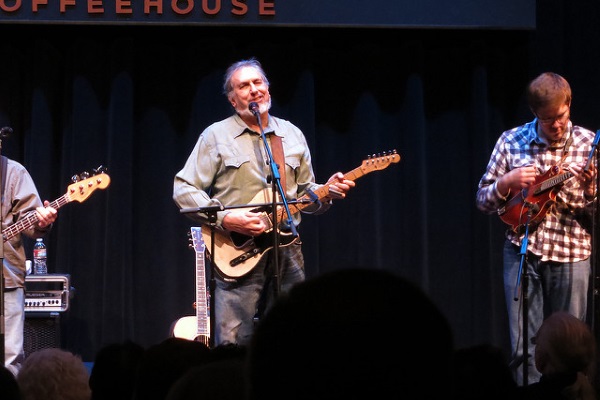 David Bromberg at the Freight & Salvage Coffeehouse.  Image courtesy of Jay Cross

The Freight & Salvage Coffeehouse in Berkeley, California is a nonprofit organization dedicated to preserving traditional and roots music.  The Coffeehouse has light snacks and non-alcoholic beverages available at their food counter.  Beer and wine is sold in the lobby.  You come to the F&S to experience great performances and to enjoy their sound system installed by Meyer Sound Labs of Berkeley.

The Horse You Came in on Saloon
Baltimore, MD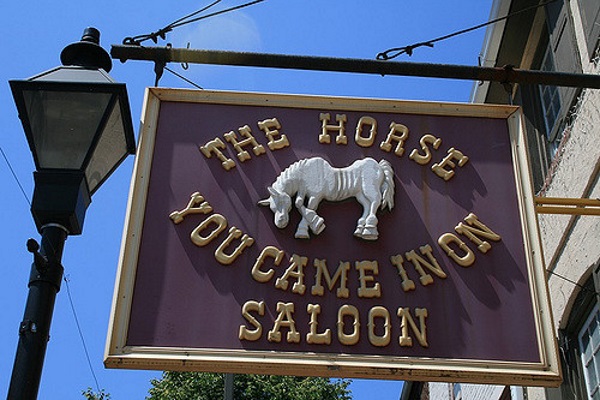 Image courtesy of Jean-Etienne Minh-Duy Poirrier

The Horse You Came in on Saloon not only has the best name, but it's also the oldest establishment on our list.  Get this: it was founded in 1775!  The saloon is supposedly the last place Edgar Allen Poe ever drank and it's apparently haunted by a ghost.  Of course, once you attend a show at THYCIOS it will become your favorite haunt.  The Horse opens every day at 11am with live music starting at 1pm.

The Pittsboro Roadhouse & General Store
Pittsboro, NC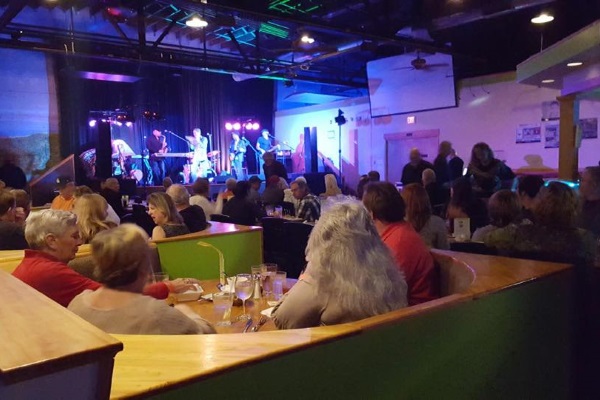 Image from their Facebook page

The Pittsboro Roadhouse is bright and ebullient.  Located in historic Downtown Pittsboro, the roadhouse is open seven days a week, with frequent live music performances.  The restaurant portion of the venue is family friendly and the chef uses local ingredients whenever possible.  Reservations are recommended but not necessary and most of their live music events have no cover.

The Redneck Country Club
Stafford, TX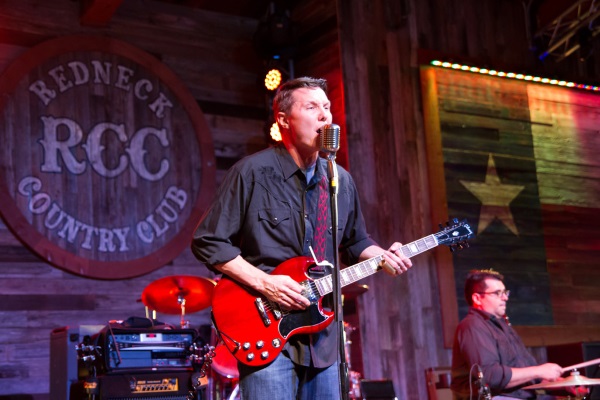 Image courtesy of Redneck Country Club

The Redneck Country Club has the attitude and atmosphere you want in a country-western bar.  The joint is like a sleepy old town that's stuck in the past. That's not a bad thing.  It's a compliment.  The RCC offers flavorsome grub and a wide variety of alcoholic beverages. Come here to relax or to enjoy a performance by a talented up-and-coming country artist that lacks notoriety, but not passion.

The Round Up
Tampa, FL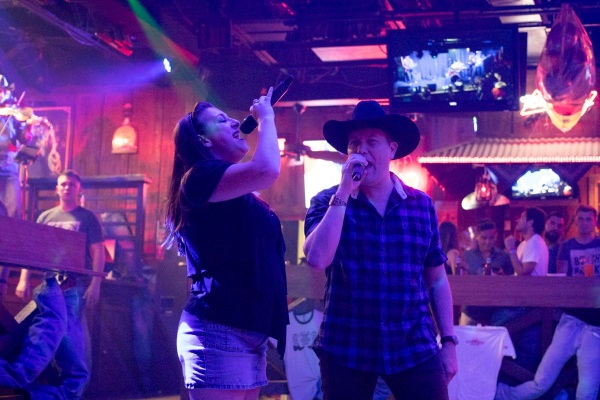 Image from their Facebook page

The Round Up has everything you need for a memorable party: spacious dance floor, three bars, cheap drinks, and country music (live and spun by a deejay).  You should probably know that The Round Up does allow smoking, but don't worry.  They have 24-foot ceilings and huge fans to circulate the air.  Other amenities include pool tables, darts, gaming machines, and surprise giveaways.

The White Horse
Austin, TX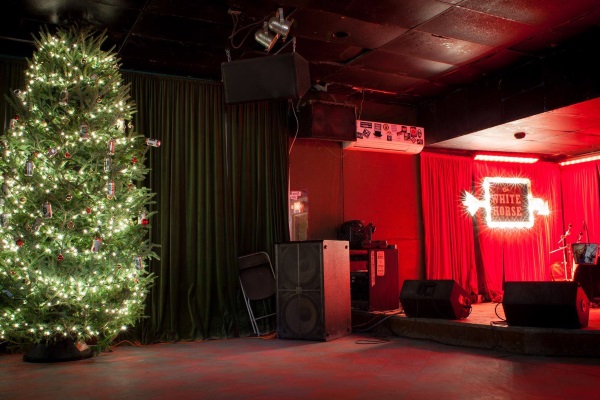 Image from their Facebook page


The White Horse calls itself the "Champagne of Bars."  We'll toast to that.  Located in East Austin and across the tracks from the MetroRail Plaza Saltillo, this Texas honky tonk has live music seven days a week, a gargantuan dance floor, a full-service bar, outdoor patio, pool tables, a taco trailer, a photo booth, and a shoe shine station.  One more thing, The White Horse has whiskey on tap!

Water Wheel Saloon
Norco, CA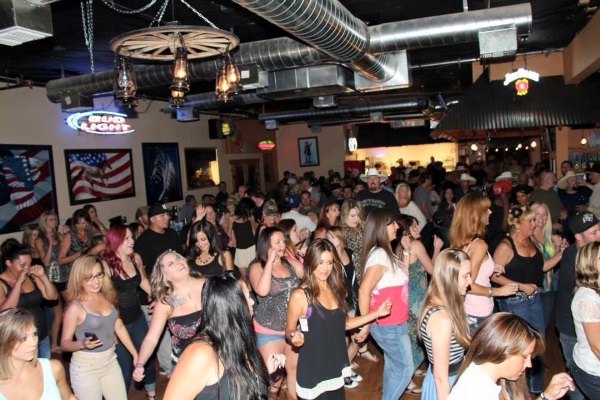 Image from their Facebook page

How is this for a country-western bar?  You can actually ride your horse to the Water Wheel Saloon.  Now, that's how you go to a country saloon!  With your trusty steed tied up, go inside for swinging country music, tantalizing victuals, and frosty beverages.  The Water Wheel Saloon can also teach you how to dance.  Unfortunately, they can't help your horse with his two left feet.

Wild Country Saloon & Nightlife
Piedmont, SC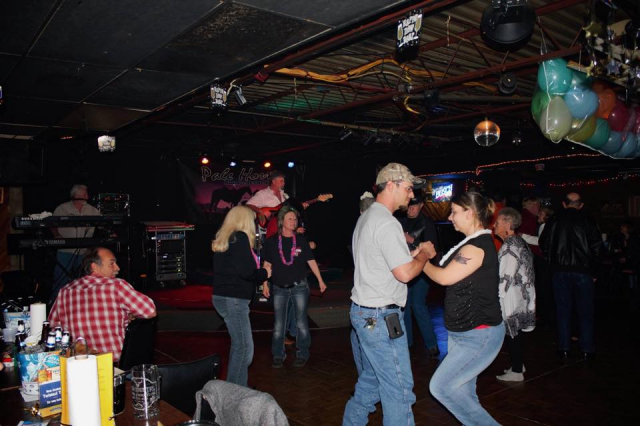 Image from their Facebook page

The Wild Country Saloon & Nightlife is a private club, but they're always looking for new members.  When a live band isn't performing, a deejay drops some country music.  When you've danced up an appetite, their steak dinners will satiate.  Pool leagues/tournaments are scheduled every Tuesday through Thursday.  Make sure you try their "Snake Bite Shot."  It's Yukon Jack with a splash of lime juice.

If you want to see a live country concert that's on a national tour, we're the place to shop. Many big-name country artists are touring right now including Kenny Chesney, Lady Antebellum, Dierks Bentley and Luke Bryan, and that's just a few of many! And two of the biggest females in country music are going to be live in concert in cities across the country: Miranda Lambert and Shania Twain.