The 49 Most Innovative Organizations for Giving Back
Kudos to everyone who gives back. The world is a better place when organizations and individuals show compassion and respect to the other members of their community or environment.
Now, no one is going to quibble about your method of giving back. It doesn't really matter how you give back, it's just great that you are doing so.
Yet, there are some organizations that aren't just giving back, they are doing so in very innovative ways too. They are doing so in ways hitherto unimagined or at least untried.
We felt it important to single out these innovative organizations that are giving back to their community and to the world.  We applaud their efforts, and we hope you do too.
We feel these are forty-nine of the most innovative organizations for giving back in existence today. (Why forty-nine? Why not?) To make our rundown, your organization had to be besides really innovative, a non-profit, inspirational, and very passionate.
Acumen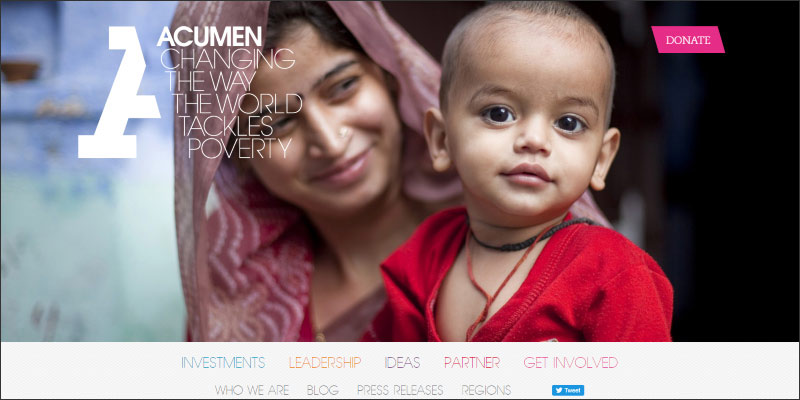 Acumen "raises charitable donations to invest in companies, leaders, and ideas that are changing the way the world tackles poverty."  That's their innovation, and it's a good one.  They're trying to fund the very sources that fight poverty. They promote a bottom-up approach to eliminating world poverty.  They also believe in "impact investing" and stronger accountability.
All About Equine Animal Rescue, Inc.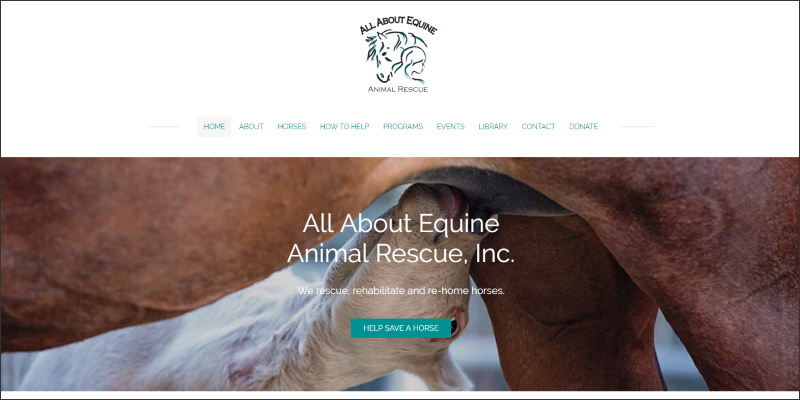 All About Equine Animal Rescue, Inc., or AAE, is an award-winning non-profit, located in El Dorado Hills, California, that rescues neglected and abandon animals, mainly horses.  They care for the animals, and if possible, place them in permanent homes.  In many ways, AAE is redefining the animal rescue industry by leading the way - from very humble beginnings - for saving animals.
Angels for Hearts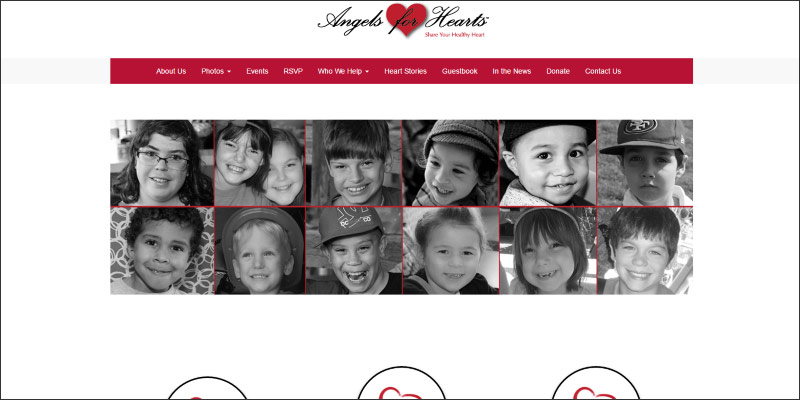 Angels for Hearts gives Christmas gifts to pediatric heart patients at hospitals in Northern California.  What AFH endeavors to do is provide some sort of normalcy for children in pediatric heart units.  Apart from giving gifts, they also throw their annual "When I Grow Up…" Party.  This is where kids can dream about what they want to be when they grow up.
Banyan Community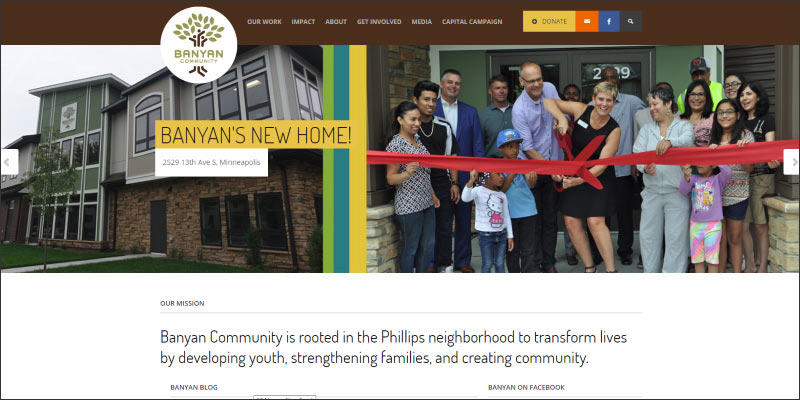 Located in Minneapolis, Minnesota, Banyan Community is a community development organization.  They aim to make a holistic change by bringing together youth, families, and community and having them work together and for one another.  Banyan uses an innovative approach gleaned from best practices, international research, and lived experiences.
Beauty Bus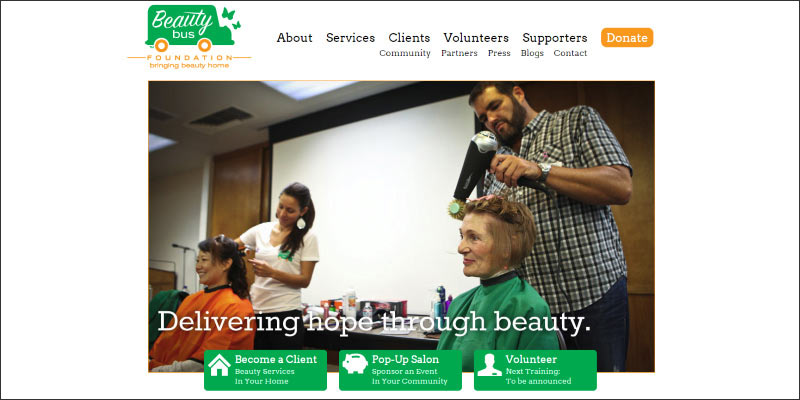 Based in Santa Monica, Beauty Bus provides beauty and grooming services, as well as pampering products, to terminally ill men, women, children, and their caregivers.  By providing these simple services, they give participants a break from their ills and a magical day that's all about them.
BEST Kids, Inc.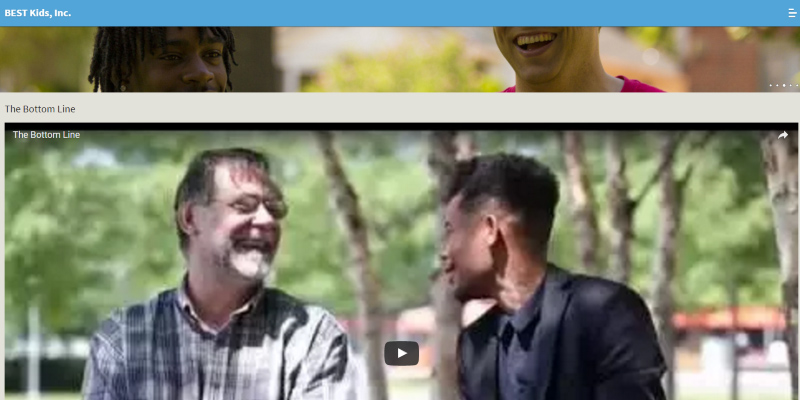 BEST Kids is a mentoring organization that empowers youth in foster care to build better futures.  The Washington, D.C. nonprofit tells us that mentoring works.  That may not sound not very innovative, but it is when coupled with their amazing staff support, terrific volunteers, and thorough training.  BEST Kids wants everyone to know that all kids are talented.
Byte Back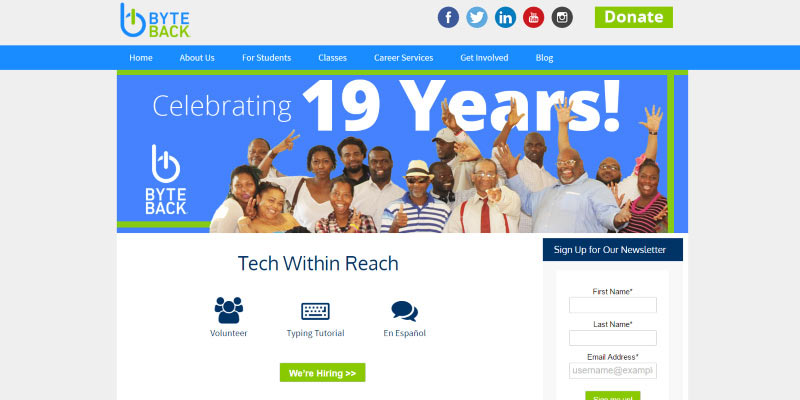 Byte Back's mission is "to improve economic opportunity by providing computer training and career preparation to underserved Washington, D.C. residents."  Byte Back is innovating the fight against poverty by teaching the impoverished all about technology.  This type of education leads to livable wage careers and more self-confidence.
The Center, a Samaritan Center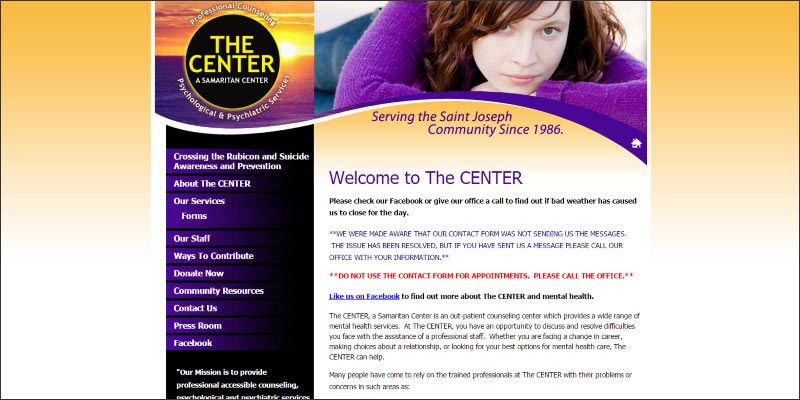 Located in Saint Joseph, Missouri, The Center, a Samaritan Center, provides "mental health… out-patient services to a diverse population."  They don't just treat patients' symptoms, they focus on their mental wellness.  Furthermore, The Center believes that to achieve mental wellness, physical and spiritual factors need to be considered too.
Ceres Community Project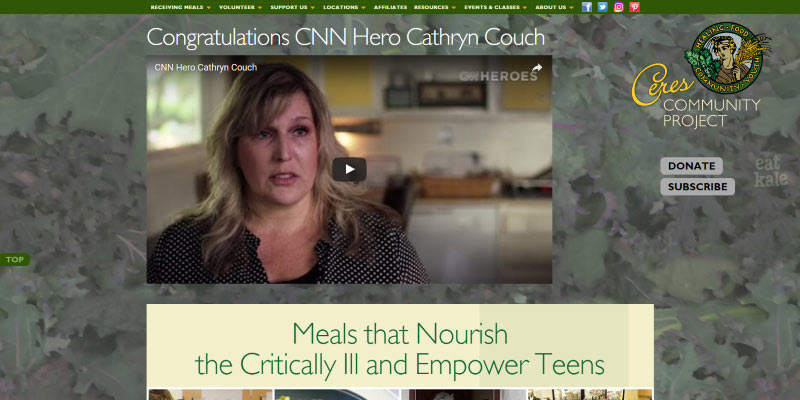 Ceres Community Project is headquartered in the San Francisco Bay Area.  Their volunteering teens prepare meals for families facing serious illnesses.  Ceres' big idea is that the health of people and the health of the planet are linked to what we eat and how we treat people.  "Healthy food is medicine."
Chaplain Alliance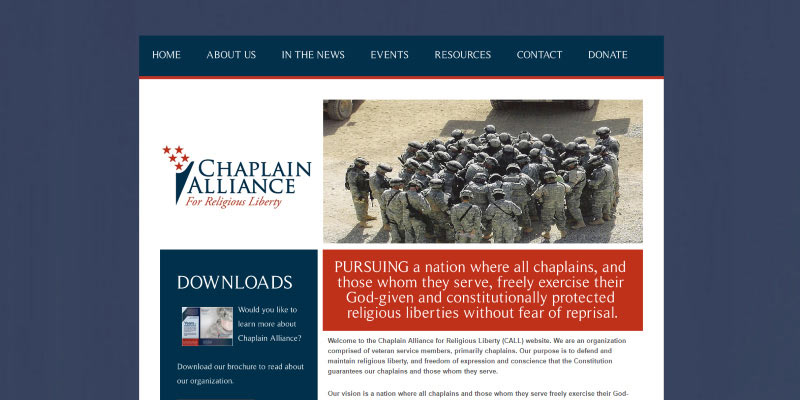 The Chaplain Alliance is a veteran organization whose members are mainly chaplains.  They aim to protect service members' "God-given and constitutionally protected religious liberties."  They long for a nation where everyone can worship without fear of persecution and the scope of religious liberties are clearly defined.
Collier Spay Neuter Clinic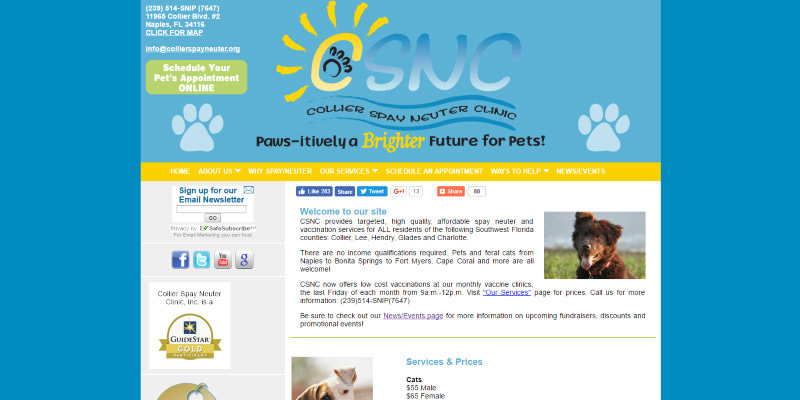 Collier Spay Neuter Clinic offers spay, neuter, and vaccine services to all pet owners in Southwest Florida.  The clinic's "all are welcome" approach is not only innovative, but it's helping to control the pet population from Naples to Bonita Springs.  They aim for a world where no pets are killed just because they're homeless.
Community Activism Law Alliance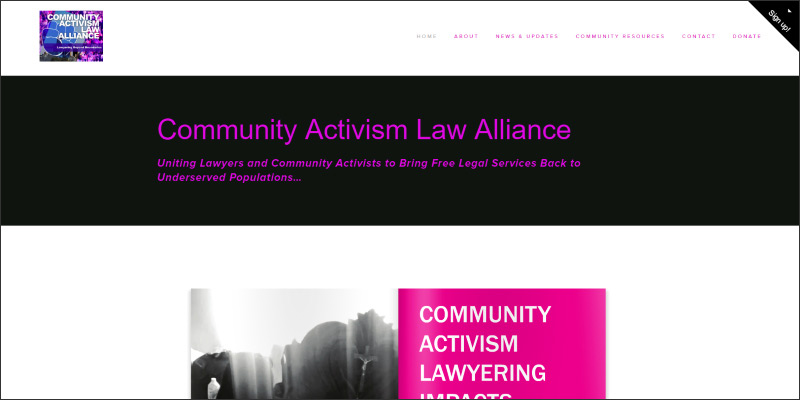 According to their website, Community Activism Law Alliance, or CALA, is "changing legal aid."  Their innovation is called "community activism lawyering."  The CALA couples lawyers with activists to help underserved communities.  They also work to raise awareness of the legal issues facing Chicagoland's most disadvantaged. 
Cool Kids Campaign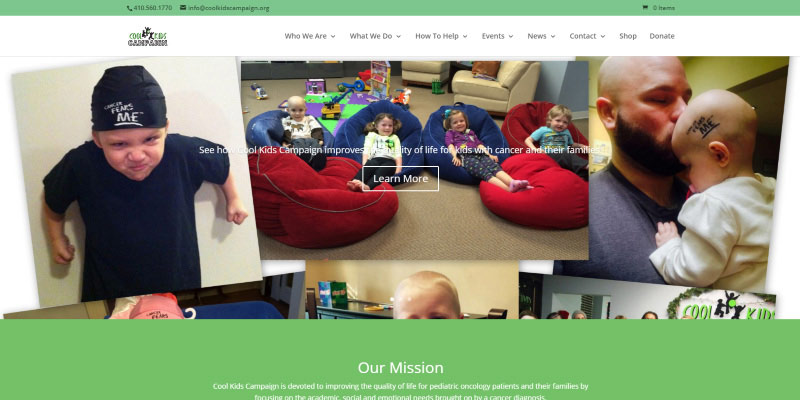 Cool Kids Campaign "is devoted to improving the quality of life for pediatric oncology patients and their families." Their slogan is "cancer fears me!"  Their innovation is also their focus.  They focus on academics, social interactions, and the emotional needs of the children they serve.  They even host an annual Cool Kids Camp where kids can go and just have fun.
Design Impact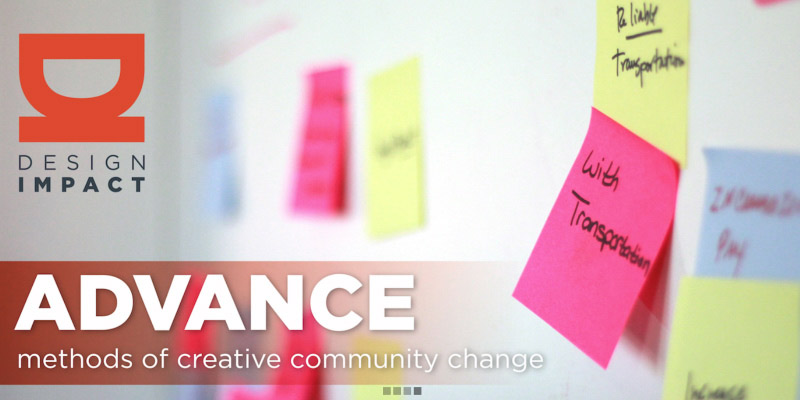 Design Impact uses "design to create social change."  It's appropriate that they are on our list since they bill themselves as a "non-profit social innovation firm."  Design Impact is making an impact by using design to create projects, train leaders, and inspire communities.  This great non-profit is headquartered in Cincinnati, Ohio.
Diabetes Hands Foundation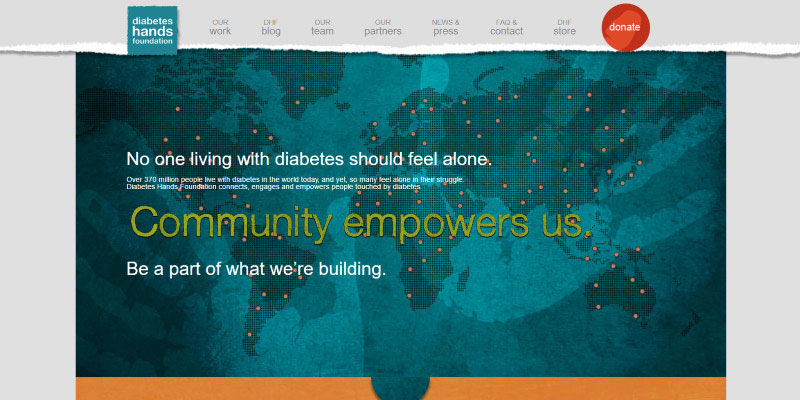 Diabetes Hands Foundations believes that "no one living with diabetes should feel alone."  They are innovating diabetes care by not necessarily focusing on the disease, but by putting emphasis on the people who have the disease.  They connect diabetes sufferers so they can dialogue about their experiences. 
Flying Fur Animal Rescue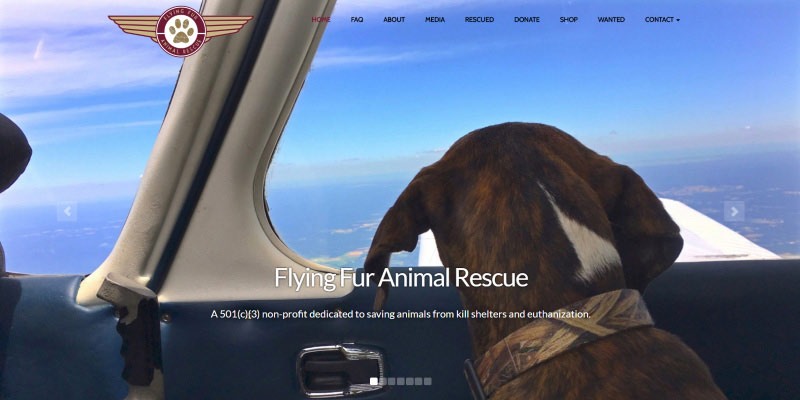 Founded in 2015, and operating on the east coast, Flying Fur Animal Rescue saves animals, "one rescue flight at a time."  Pilot and founder Paul Steklenski flies animals from areas with kill shelters to areas without kill shelters so they can be adopted.  Flying may seem extravagant, but it's often the safest and most efficient way to transport pets.
Gift of Adoption Fund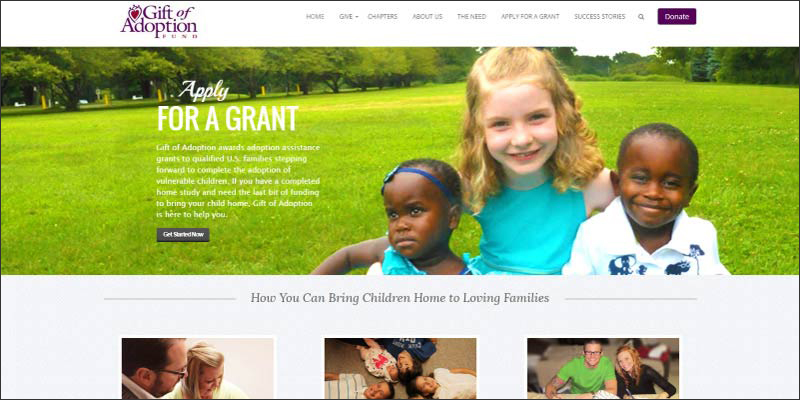 Gift of Adoption Fund is on a mission to use adoption assistance grants to "give vulnerable children a permanent home."  Adopting a child is expensive, but there are lots of children who need parents and a lot of couples wanting to be their parents.  Lucy and Gene Wyka started Gift of Adoption Fund in 1996.
Girls' Globe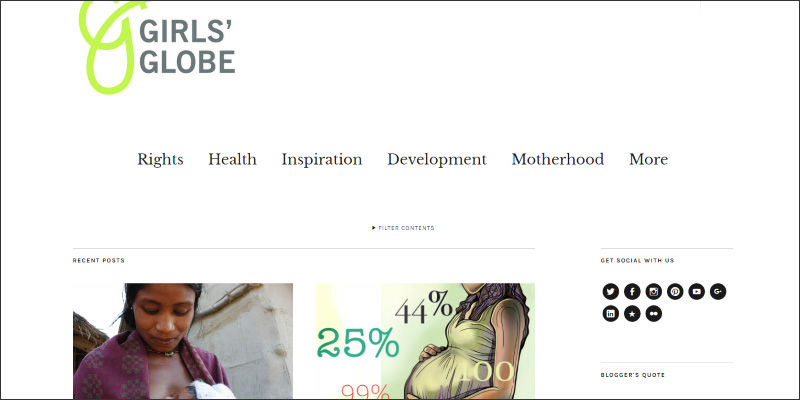 Girls' Globe is an innovative, women-led online magazine that's "focused on the rights and health of women and girls."  Their global networks encompass two dozen countries and they specialize in advocacy and communications.  Girls' Globe is an inspiring organization that's raising awareness about issues concerning women and girls.
Harlem Academy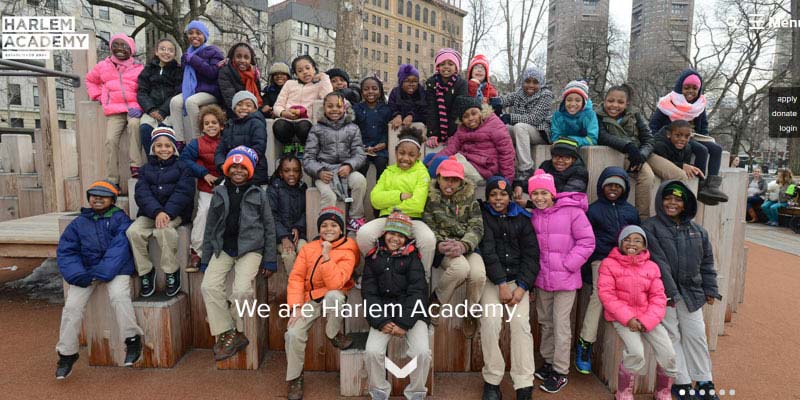 The Harlem Academy is a private school that doesn't turn anyone away if they can't pay.  They focus on smarts kids from underserved communities.  Basically, the kids that are too smart for public school but can't gain admission to the city's top academic programs.  In addition to the class work, Harlem Academy also teaches their students about character and family partnerships.
Hope for Youth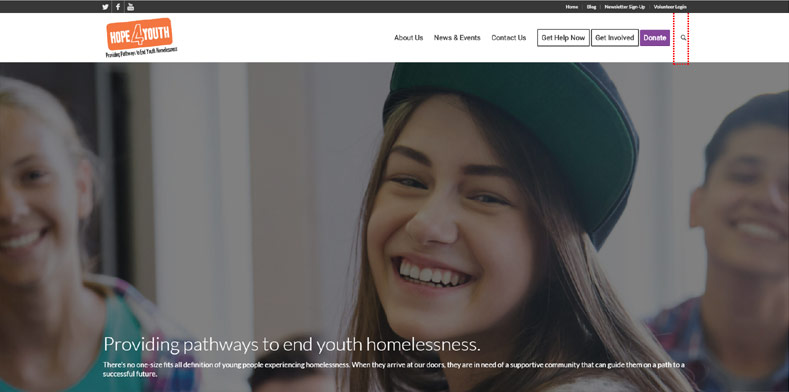 The innovative Hope for Youth "meets the basic needs of young people experiencing homelessness and those at-risk of becoming homeless."  They are based in Anoka, Minnesota.  This nonprofit is all about H.O.P.E.: "housing," "outreach," "prevention," and "education."  HFY provides homeless youths with clothes, hot meals, and hygiene products as well as assistance with education, housing, and employment.
Invisible Children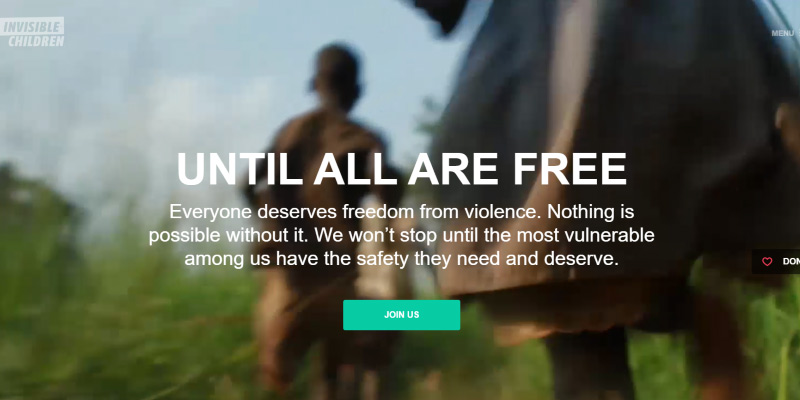 Invisible Children's mission is "to end the violence and exploitation facing our world's most isolated and vulnerable communities."  Invisible Children believes everyone has the right to be safe.  To make this a reality, they know people will need to come together, stand together, and stick together.  They're not going to stop, nor will people's indifference deter them.
Kidznotes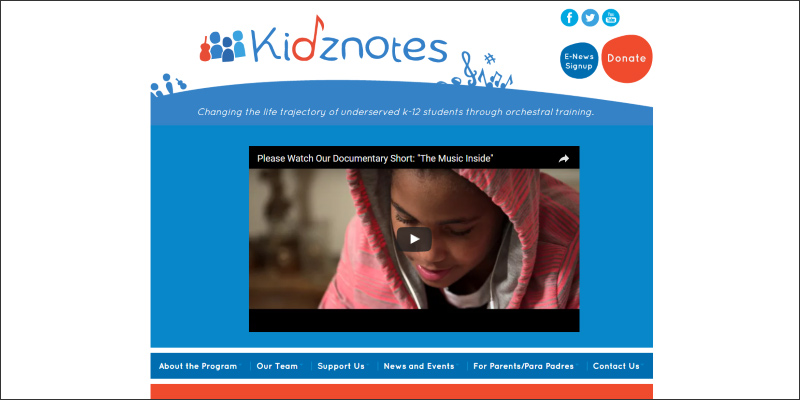 Kidznotes "changes the life trajectory of underserved K-12 students through orchestral training."  The nonprofit serves around 400 students in Raleigh and Durham.  Research has shown that children from low-income communities lack many of the basic skill necessary to succeed at school.  Kidzotes imparts those skills by teaching kids how to play music.

Kingdom House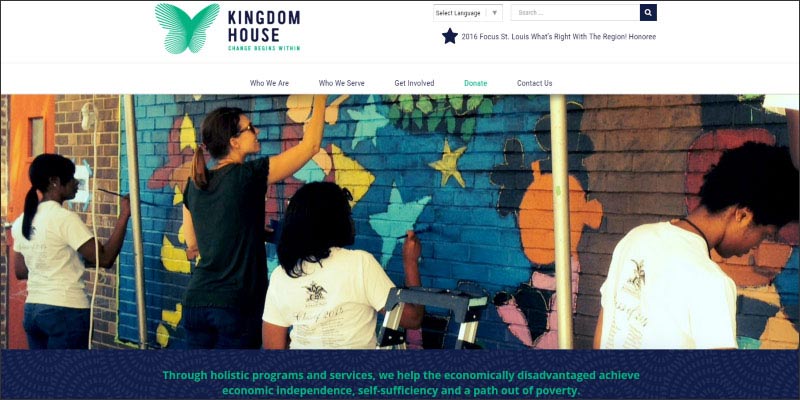 Located in St. Louis, Kingdom House helps "the economically disadvantaged achieve economic independence, self-sufficiency and a path out of poverty." They are doing so through innovative holistic programs and services.  This is a very successful nonprofit that sees one-hundred percent of the teens in their academy program graduate from high school (or achieve the equivalent).  
Laurel Advocacy & Referral Services, Inc.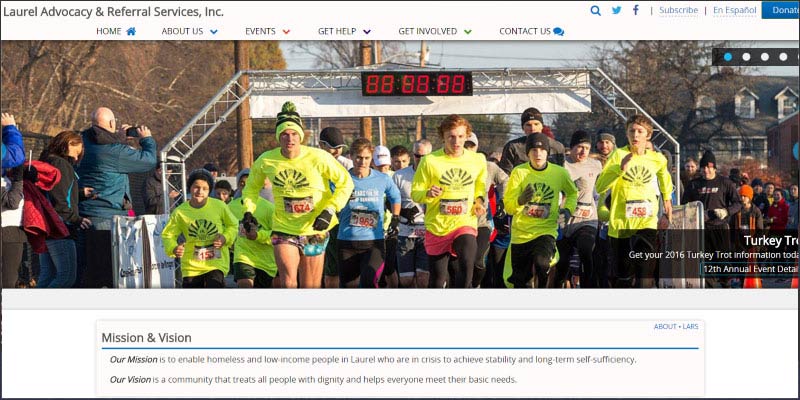 Laurel Advocacy & Referral Services' mission is to "enable homeless and low-income people… to achieve stability and long-term self-sufficiency."  They offer a bevy of emergency services.  For example, financial assistance for obtaining an apartment and eye glass vouchers.  They have recently redoubled efforts to teach the homeless and low-income people skills to achieve self-sufficiency. 
Louis D. Brown Peace Institute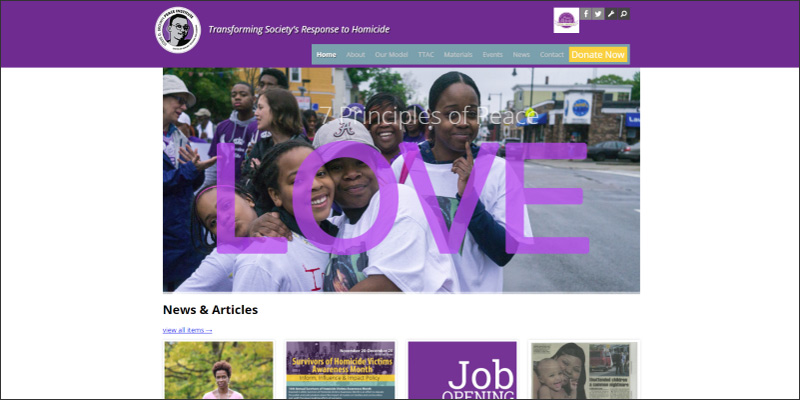 The Louis D. Brown Peace Institute helps "families impacted by violence" and provides support to those affected by homicide.  It's a center for healing, but also a place of learning.  They believe that to stop the cycles of violence, intervention is needed at multiple levels, especially at the level of local communities.
Mohonk Preserve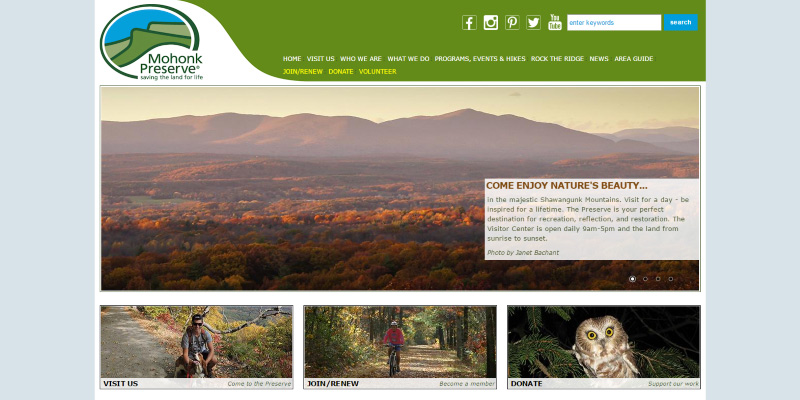 The Mohonk Preserve protects the Shawangunk Mountains region. You'll find the preserve, deemed one of "Earth's last great places," about 90 miles north of New York City.   Monhonk Preserve uses an innovative approach to mountain stewardship.  They use science and the four Ps: "Protect," "Preserve," "Provide" education, and "Promote" responsibility.
Multiple Myeloma Research Foundation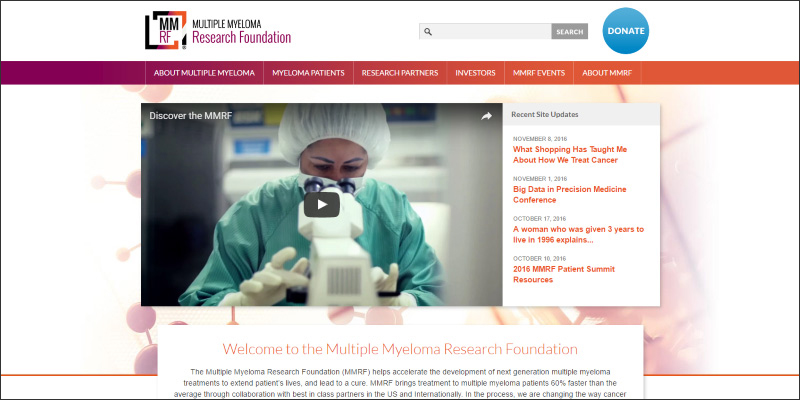 Multiple myeloma is a kind of blood cancer.  The Multiple Myeloma Research Foundation is assisting in the development of treatments, and in the process, they are innovating the way cancer is researched.  Thanks to the MMRF's tireless efforts, they bring treatment to multiple myeloma patients sixty percent faster than the average.
NC Green Power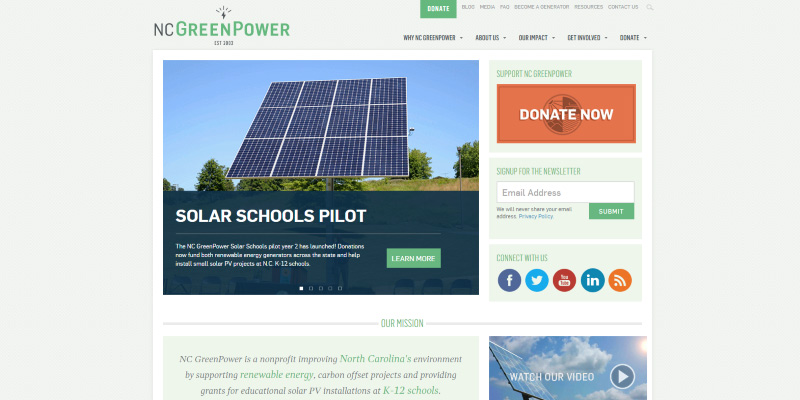 The nonprofit, NC Green Power, supports renewable energy and carbon offset projects.  They also provide grants for educational solar PV installations at schools.  They are the first organization of its kind in the nation and they innovate by bringing together those who can't develop their own green power projects and those who need financial support to do so.
Oklahoma Women's Coalition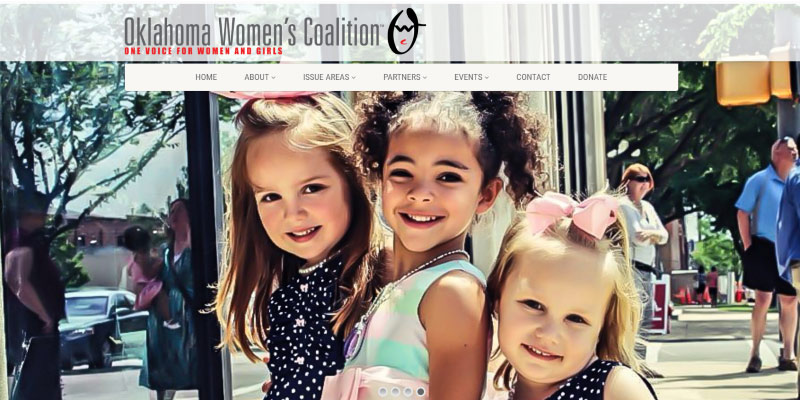 The Oklahoma Women's Coalition is a network of organizations working "to improve the lives of women and girls through education and advocacy."  They do an amazing job of creating a positive network of supporters and inspiring women and girls to take on leadership roles.  The OWC wants Oklahoma to be a great state for women and girls.
One Simple Wish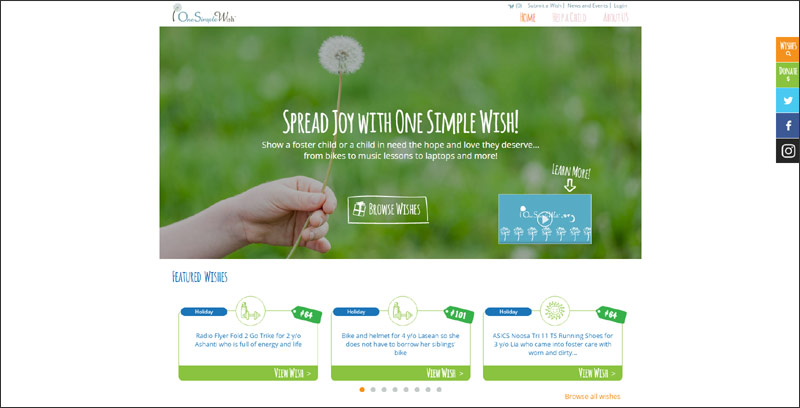 One Simple Wish is innovating both giving back and wishing.  Potential benefactors search One Simple Wish's website for requests (usually items or services) made by children in foster care, those who have aged out of foster care, vulnerable children, and families in need.  Caring individuals donate money to make their "wishes" come true. 
Outside the Bowl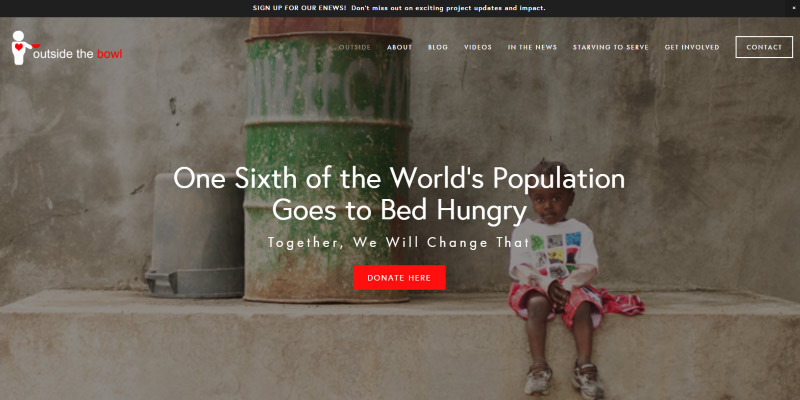 Outside the Bowl is "dedicated to eliminating physical and spiritual starvation."  Their innovative tactic to achieve this goal is to build super kitchens, work with community partners, and serve hot delicious meals.  They also encourage you to do one of three things: invest in a super kitchen, donate monthly, and/or start a campaign against hunger.
Pablove Foundation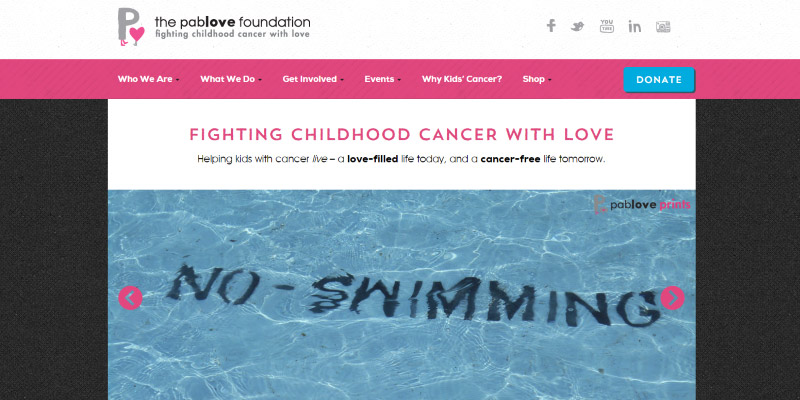 The Pablove Foundation fights childhood cancer and they do so with this powerful weapon called love.  They also invest in pediatric cancer research, use education to inspire cancer families, and use the arts to improve the lives of children living with cancer.  Pablove Foundation wants kids with cancer to be loved today and have a cancer-free tomorrow.
Partnership with Native Americans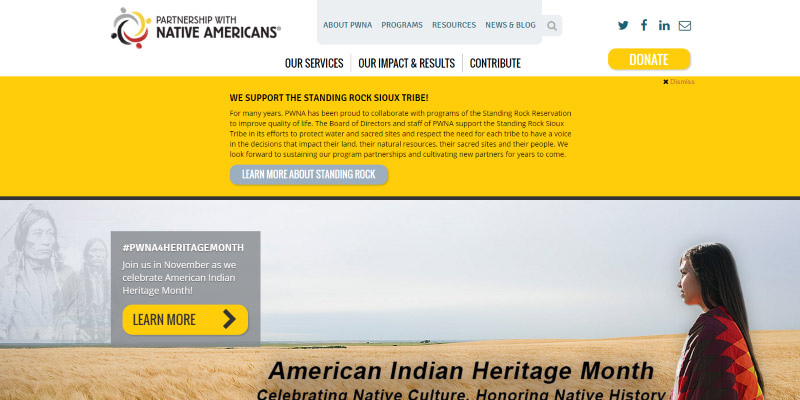 Formerly known as National Relief Charities, Partnership with Native Americans is "committed to championing hope for a brighter future for Native Americans."  They call their ideas, commitment, and passion "The PWNA Way."  They work with partners to provide day-to-day services, and support sustainability projects, in tribal communities.
Paws 4 A Cure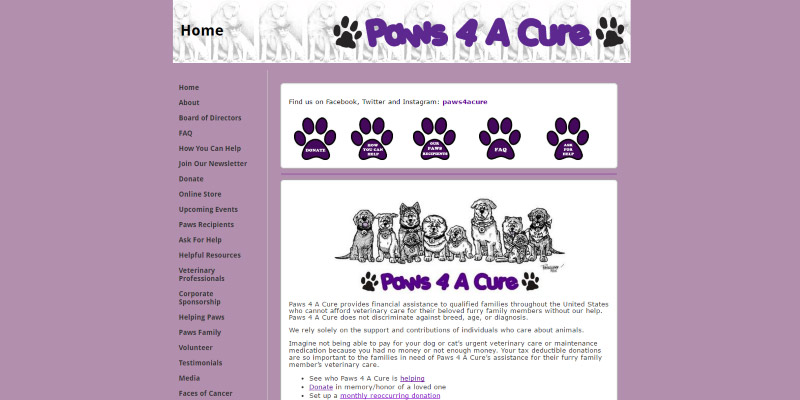 Paws 4 A Cure provides "financial assistance to qualified families throughout the United States who cannot afford veterinary care."  They depend solely on the financial support and volunteerism of animal lovers and their administration costs are less than five percent of their annual budget.  When it comes to taking care of Fido and Fluffy, they do not discriminate based on age, breed, or weight.
Pawsitivity Service Dogs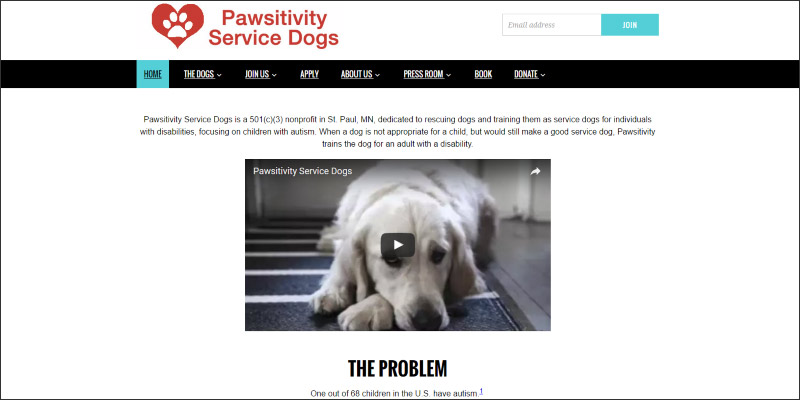 Pawsitivity rescues and trains dogs as service animals for individuals with disabilities.  Their focus is to train pooches to work with children of autism.  When a dog is not able to work with a child, they train the dog to be a service animal.  There's ample research that shows service dogs provide a plethora of benefits to children.
Pencils of Promise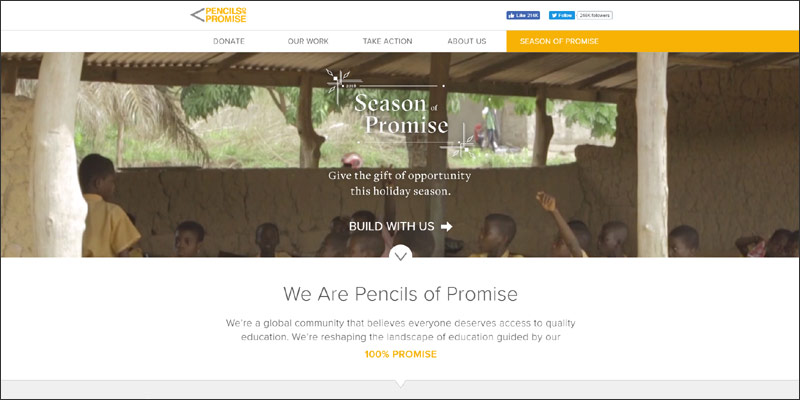 Pencils of Promise "build schools and provide quality educational programming to increase literacy rates in Ghana, Guatemala, Laos, and Nicaragua."  They believe everyone should have access to quality education.  Also, they feel strongly that education does more than teach the ABCs, it empowers women, reduces poverty, and prevents disease.  Since 2009, they've built nearly 400 schools.
Per Diems Against Poverty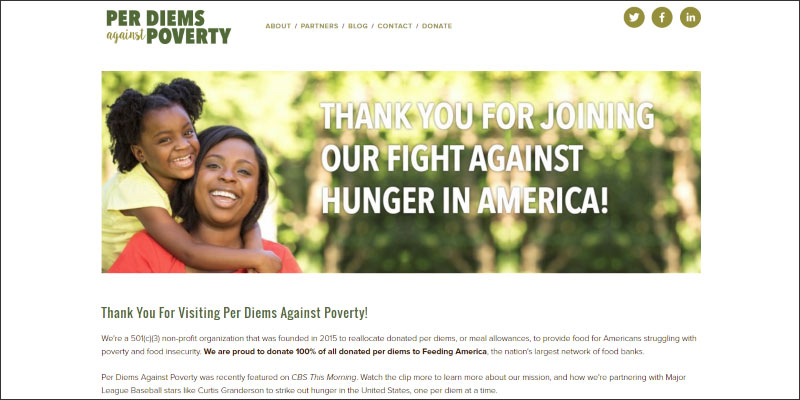 You want to talk about innovation?  Per Diems Against Poverty takes donated "per diems," or food allowances, and gives 100% to Feeding America, the nation's largest network of food banks.  Now, that's a great idea.  Founded in 2015, they've already been featured on network television and they've already partnered with big time MLB stars.  Of course, you don't have to play ball to donate your per diem.   
Pinups for Pitbulls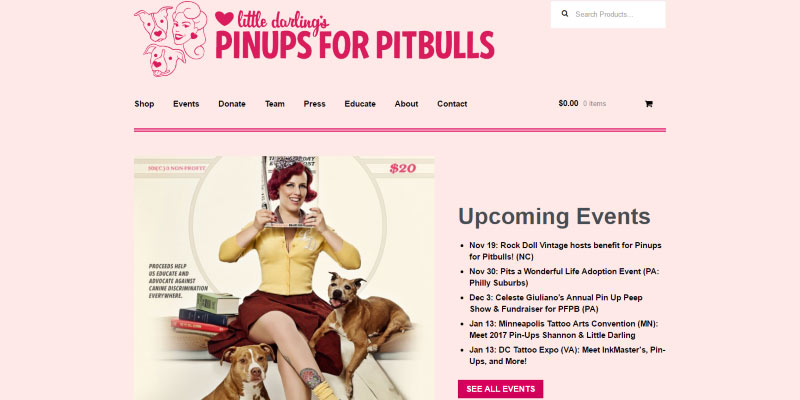 Pinups for Pitbulls was founded by innovator Deirdre "Little Darling" Franklin.  Her organization's "mission is to educate people about the… plight of the pit bull-type dog."  They raise funds by selling a variety of cool products including a calendar.  She started her organization in 2005 because she was upset with healthy animals being euthanized because of their "breed."
Possible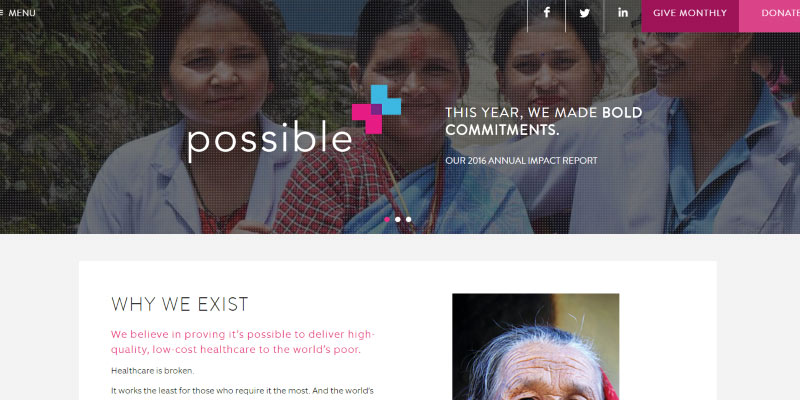 Possible "is a nonprofit healthcare company that delivers high-quality, low-cost healthcare to the poor."  How cool is this?  They have an office in Kathmandu!  They believe healthcare is in disrepair and it works the least for people who need it the most.  Their innovative approach to fixing the problem, is a hub and spoke healthcare unit.

The Prison Scholar Fund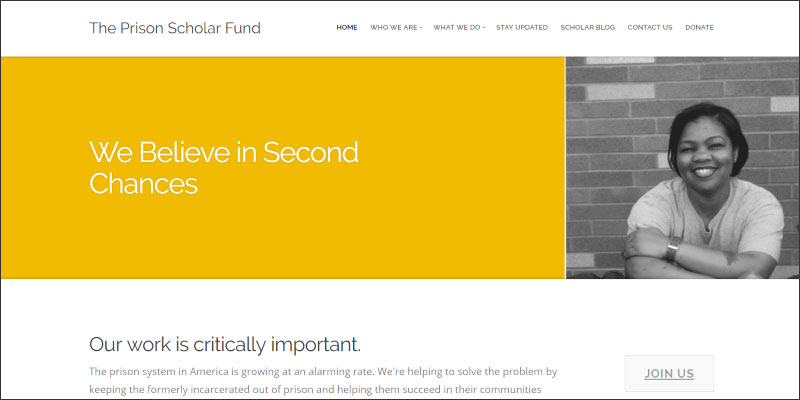 The Prison Scholar Fund delivers "incarcerated students with the tools they need to become successful members of their communities."  This non-profit believes in second chances and wants to solve America's mass incarceration problem.  Their solution is to educate prisoners so they can become, and remain, positive members of their community.
RED Arena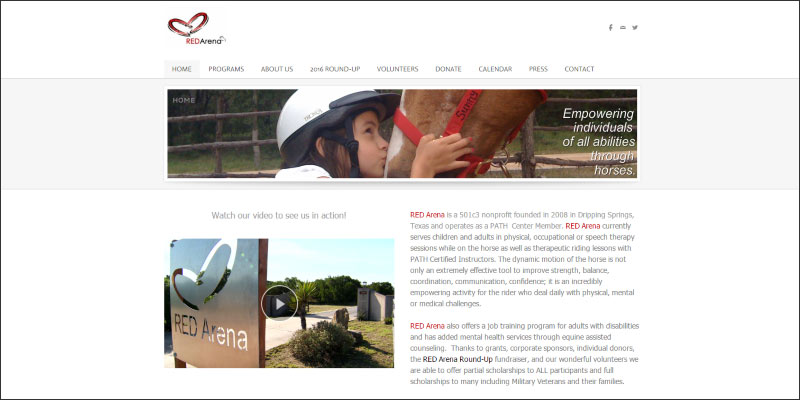 Red Arena is a nonprofit that offers equine assisted therapies.  Their work is based on the innovative idea that horses do more than improve the rider's strength, balance, and coordination.  Horses also empower their riders, especially riders who struggle with mental, physical, and medical challenges.
Second Chance Center for Animals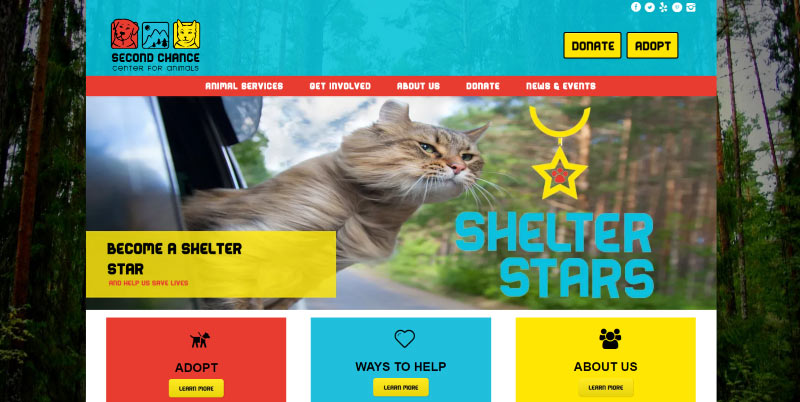 Second Chance Center for Animals is in Flagstaff, Arizona.  The center was founded in 2004 by Dick and Jean Wilson.  Their vision is for every dog and cat in Northern Arizona to have a home.  To accomplish this, they've employed a variety of methods, from intervention strategies, to target rescues, to animal training programs.
Sex Workers Outreach Project-USA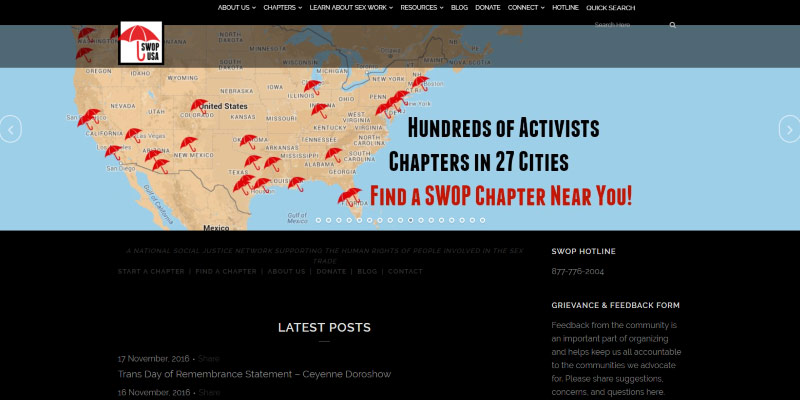 Sex Workers Outreach Project-USA is a national network dedicated to the fundamental human rights of sex workers.  SWOP-USA innovates by working on both a national and local level.  At the former, they build strong communities.  At the latter, they work with individuals.  At both levels, they strive to end violence against sex workers and eliminate the stigma that surrounds them.
Soccer Without Borders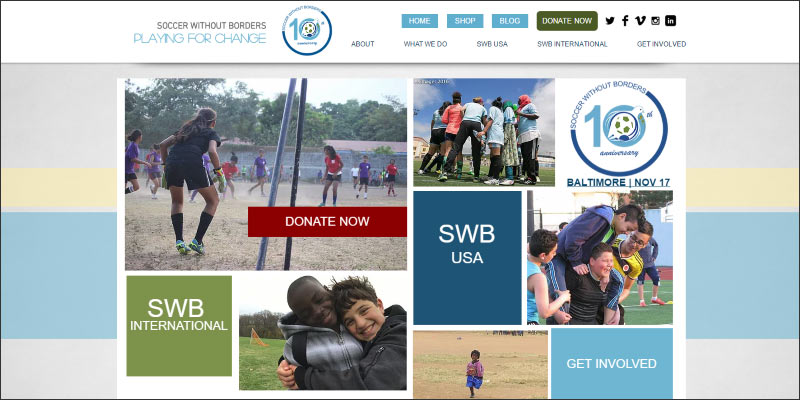 Soccer Without Borders uses the beautiful game "as a vehicle for positive change."  They help young people in underserved communities.  Using soccer to help develop skills kids need is innovative enough, but their approach is also cutting edge.  They believe that the process is sometimes more important than the results.  That's why everyone involved with SWB is committed to "process-oriented values."
Teen Kitchen Project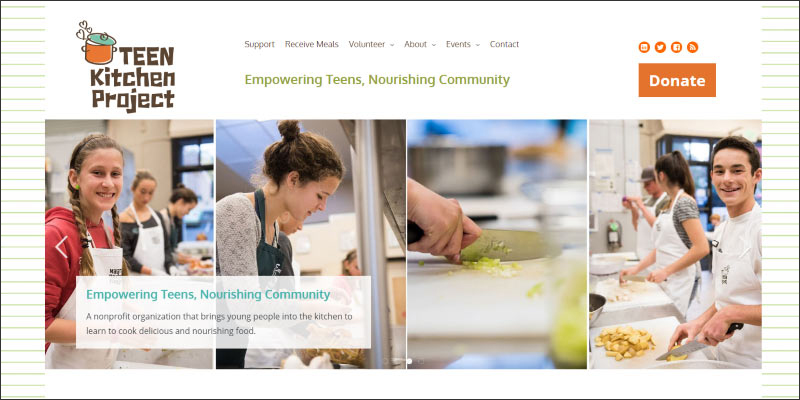 Teen Kitchen Project teaches teens how to cook and then serves the meals they make to community members in crisis from life-threatening illnesses.  The teens that participate in the project not only grow as individuals, they also learn valuable skills.  In 2015, teens logged over 2,600 hours in the kitchen and served 17,300 meals.
Tell Every Amazing Lady About Ovarian Cancer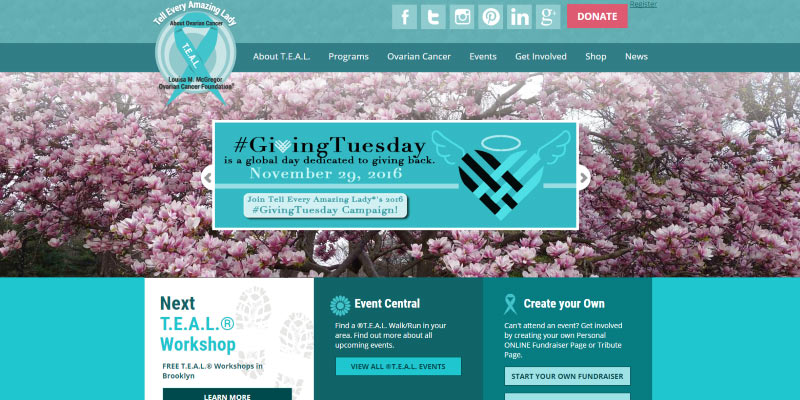 This nonprofit's official name is Tell Every Amazing Lady About Ovarian Cancer Louisa M. McGregor Ovarian Cancer Foundation.  They often shorten it to "TEAL," which is also the color dedicated to ovarian cancer.  They seek to decreases the disease's mortality rate by educating women on the signs, symptoms, and risk factors of Ovarian Cancer.  They also work hard to raise research funds.
Together We Rise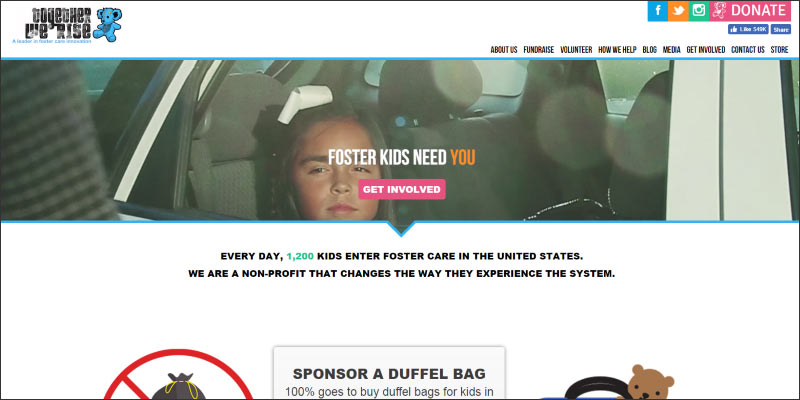 Together We Rise is "dedicated to transforming the way youth navigate through the foster care system."  They are innovating the system, while helping current, and former, foster kids thrive.  Kids in foster care are often neglected and ignored, but Together We Rise is changing that.  They're involved in myriad of valuable services, from providing suitcases, to providing bicycles, to providing college supplies.
Trinity River Mission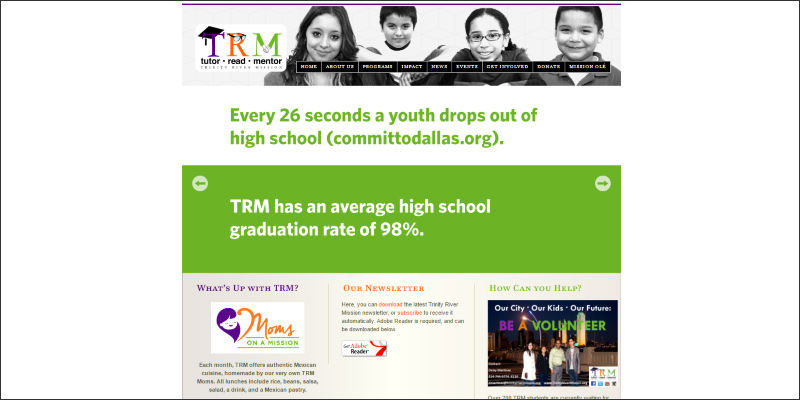 Trinity River Mission is a "volunteer-based community learning center" serving "disadvantaged youth in West Dallas."  Founded in the early 1960s, TRM believes literacy and academic prowess can help disadvantaged youth reach their life goals.  They frequently, and successfully, partner with regional church and civic groups.
Unbridled Change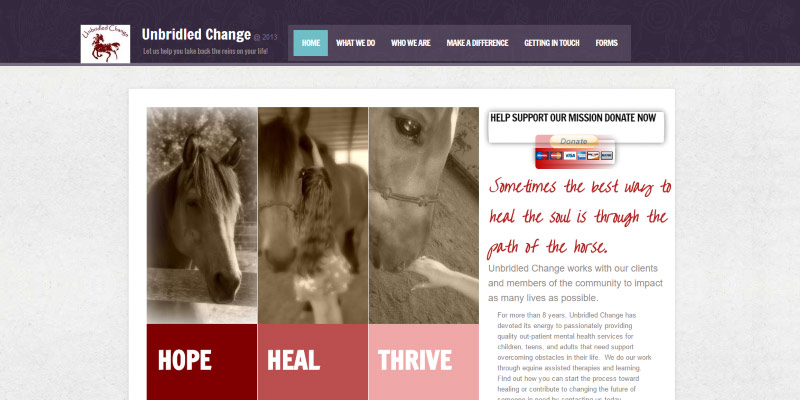 Unbridled Change offers equine assisted activities and therapies (EAAT).  In fact, they are national leaders in the field.  Using horses, they provide top-notch mental health services.  Through EATT, patients hope, heal, and thrive.  The organization also teaches their methods to others and they do so across the nation.
Wish of a Lifetime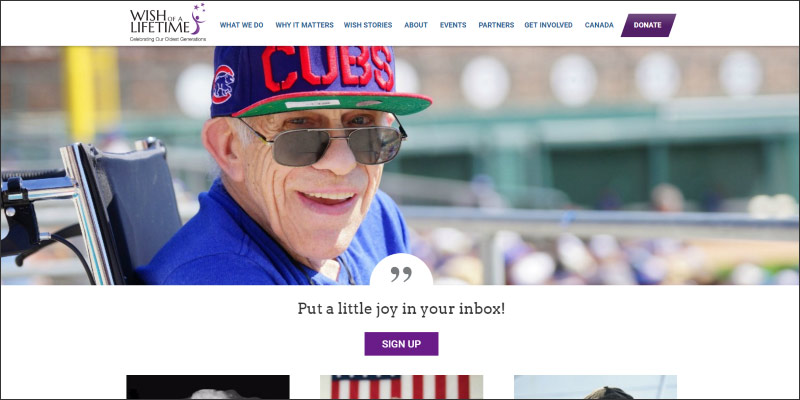 Wish of a Lifetime fulfills "meaningful experiences for deserving seniors."  Where Wish of a Lifetime really innovates is their wishes not only change the life of a senior, they also positively affect the community and help alter the way society views the elderly.