The 35 Most Hilarious Comedians of Diversity
Laughing is universal.
Sure, cultural differences affect punchlines, but people love to laugh. A good sense of humor doesn't discriminate.
Our list of the 35 most hilarious comedians of diversity celebrates joke-tellers from all walks of life and from every corner of the globe.
These comedians break down barriers that keep people apart. They do so by uniting us through the power of humor.
Besides the obvious criteria, the 35 comedians who made our list have the passion and talent to hold any audience in the palm of their hand.
While we suggest you look up all the following performers on the internet, to really appreciate their comedic gifts, you need to see them live.

Ahmed Ahmed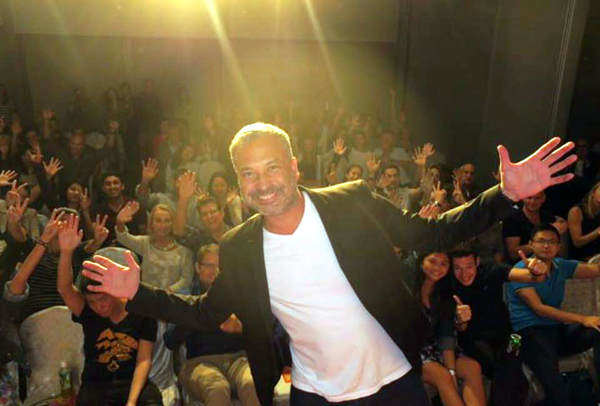 Born in Egypt, raised in California, Ahmed Ahmed is a tremendously talented and accomplished comedian. His delivery is silky smooth, and his observations will have you howling with laughter. In 2011, Ahmed directed the documentary Just Like Us. The award-winning film followed Ahmed and several other comics as they toured the Middle East.



Rabbi Bob Alper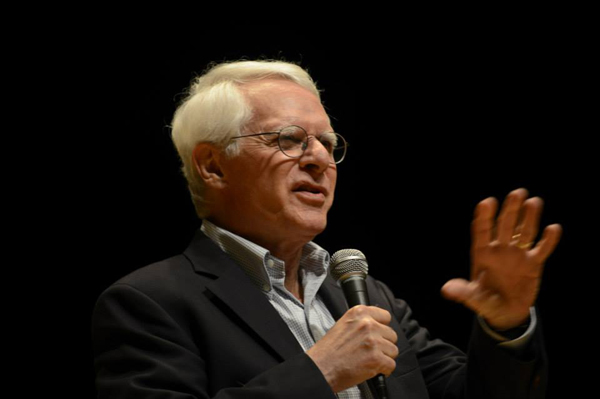 Lots of comics tell jokes beginning with "a priest, a rabbi, and a minister walk into a bar..."  Few, however, are actually a priest, rabbi, or a minister. An ordained rabbi, Bob Alper has been making people say, "holy cow, that's hilarious," for a better part of three decades. In case you were wondering, Bob works clean.
Bob Alper: Rabbi/Stand-Up Comic (Really)

Mo Amer

Mo Amer is a top-notch comic and a true inspiration. An Arab-American Muslim, he made headlines shortly before the 2016 presidential election when he sat next to Eric Trump on a flight. With his approach, background, and dignity, Amer is a bona fide pioneer. He has a confidence few comedians possess and the perfect patter to mix intense personal stories with droll observations.

Josh Blue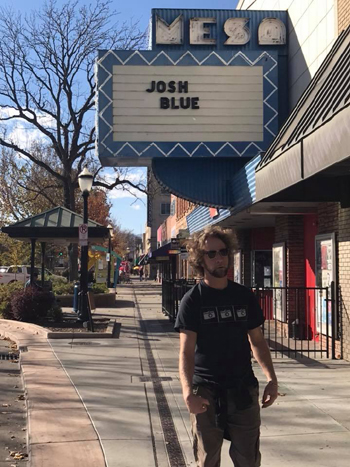 As his website says, "[Josh Blue] puts the cerebral in Cerebral Palsy."  The winner of NBC's Last Comic Standing is an uproarious performer and a real likable chap. He has a sharp mind and near-perfect timing. You've seen him on television, now go experience him live. He's funnier in person.

Josh Blue: Delete

Mike Brown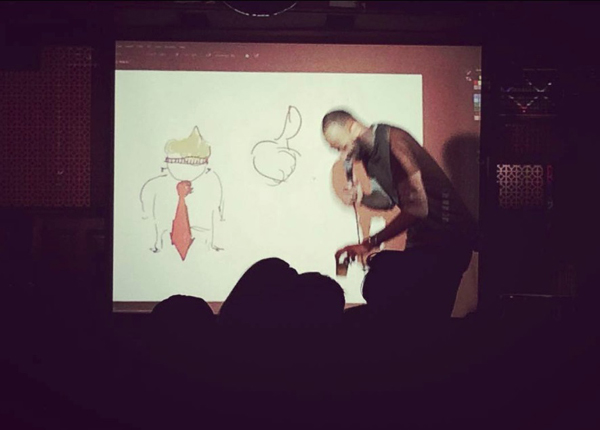 Mike Brown is an enormously funny standup. His onstage persona can be described as laidback, honest, and agreeable. He slings clever jokes that keep you thinking, "That's so true!"  When he's not killing it on stage, Brown produces the comedy web series Can't Stop, Won't Stop and a podcast, Comedy Outliers.

Ronny Chieng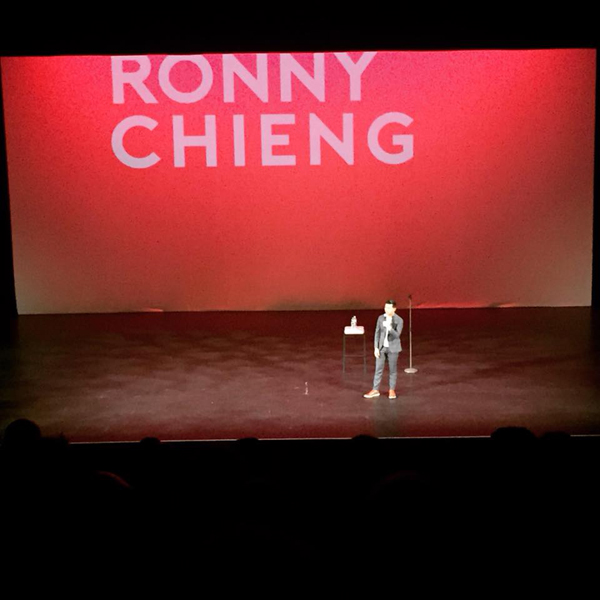 Ronny Chieng is an unassuming entrant into the world of standup. His delivery is deadpan-adjacent, but he still manages to ooze oodles of charm. Chieng is well travelled. He was born in Malaysia, raised in New Hampshire and Singapore, and attended college in Melbourne. When Chieng travels to your neck of the woods make sure you're there. And you can see Ronny as a correspondent on the Daily Show with Trevor Noah on Comedy Central, among other places.

Curtis Cook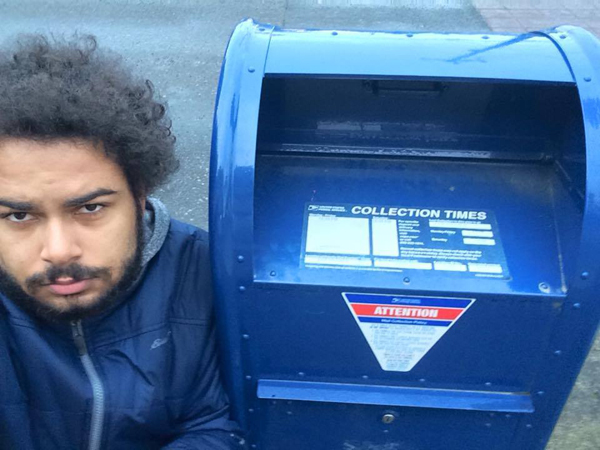 Curtis Cook hits audiences with a smart, candid, and hilarious collection of penetrating material. He's also one of the coolest comics you'll ever meet. Cook has appeared on Comedy Central, at major festivals, and in the nation's biggest rooms. Consider yourself warned. After seeing Cook live, he'll be your new favorite comedian.

Sarah Cooper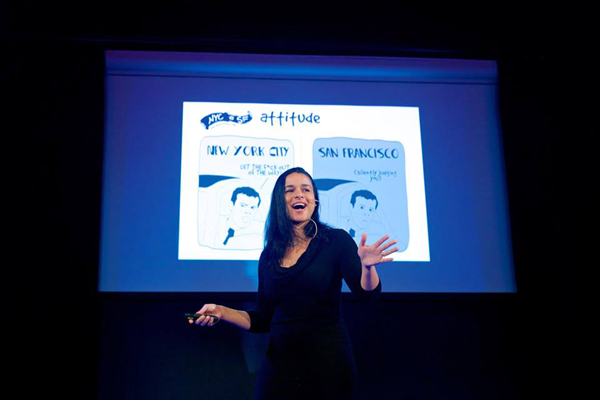 Besides telling jokes, the effervescent Sarah Cooper shepherds the TheCooperReview.com and writes quality books on how to be successful. As a standup, Cooper is edgy and erudite. She's also a hip sophisticate; the kind of comedian you want to hang out with. Fun fact: she was formerly employed by Google. If you don't believe us, look it up.

Bianca Del Rio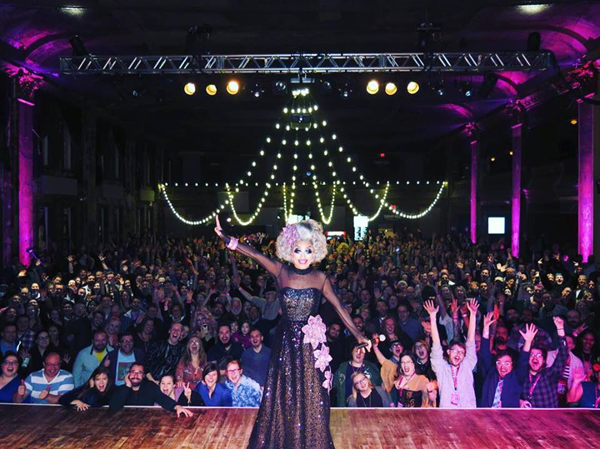 Bianca Del Rio won the sixth season of RuPaul's Drag Race. Seeing her live is anything but a drag. She's a force-five hurricane. Behind all that energy, and hair, is a sharp wit and masterful performer. On her website, Del Rio says she's a "clown in a dress."  We like what a YouTube commenter wrote about her: "She's like a pretty Lisa Lampanelli."
Blame It On Bianca Del Rio: The Expert On Nothing With An Opinion On Everything

Eman El-Husseini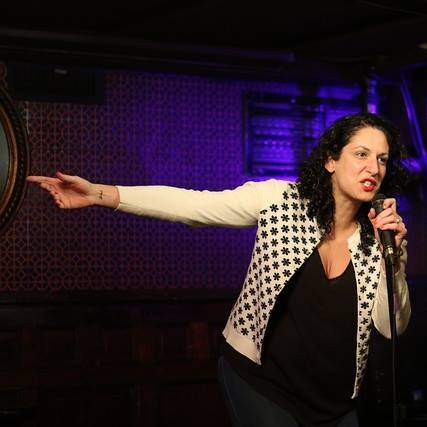 Eman El-Husseini is a Palestinian-Canadian and married to a Jewish woman. They both do standup, and both are very funny. As you can see from El-Husseini's story, she's a courageous person. Her pluck serves her well on the comedy stage. El-Husseini fearlessly tackles any subject that piques her interest or her ire. To get a taste of what we mean, go to iTunes and download her comedy album, Unveiled.

Marina Franklin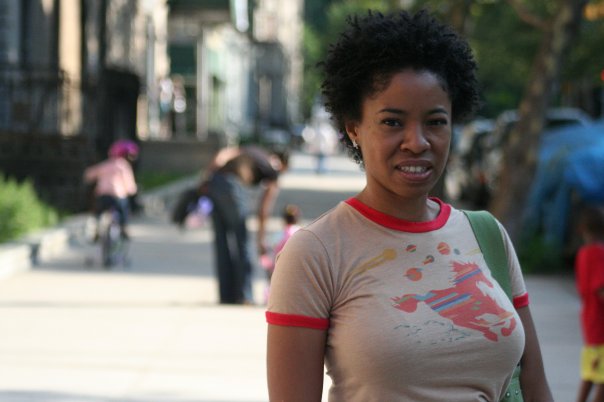 Marina Franklin has performed all over the world and appeared in several prominent television shows like Stephen Colbert's Late Show, the Late Late Show with Craig Ferguson, and Chappelle's Show. Regardless of where you see her, just make sure you do. Franklin's presentation is second to none, she's extremely likable, and her keen observations are spot-on.

Red Grant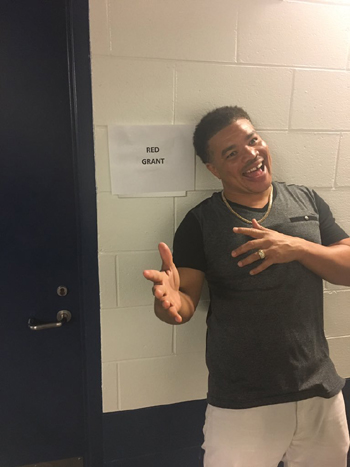 Red Grant is veteran standup comedian. He's also a writer, producer, and director. Grant has had numerous specials for networks like Showtime and Comedy Central. Make sure you're in the audience when Grant plays your favorite comedy club. He'll certainly make it a memorable night, this dude is funny.

Mal Hall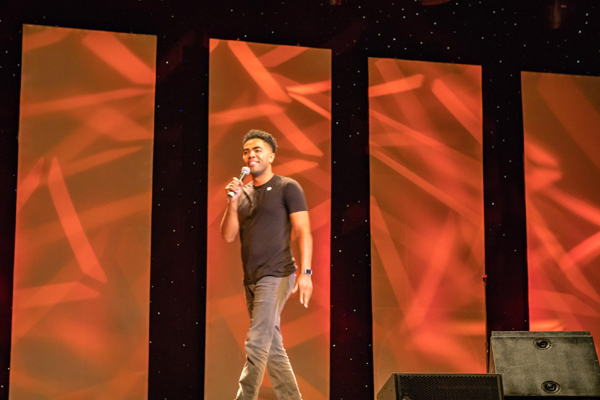 Great news! Mal Hall already has a bunch of dates plotted for 2018. We highly recommend you be at one of them. Hall employs a vibrant delivery and an endearing persona to effortlessly tickle his audiences' funny bones. His material often explores his personal life but is still very relatable. Check out his website for more details on "laugh shirt."

Wes Hazard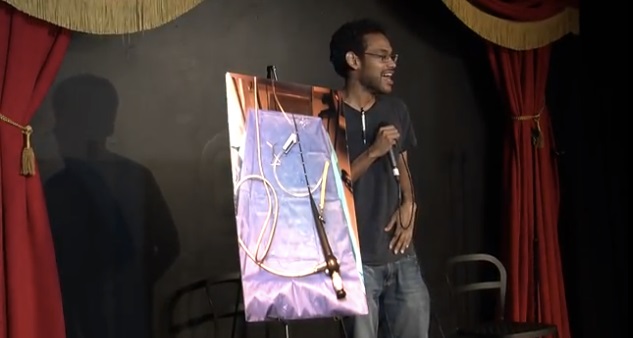 You won't find a comedian with more creativity or better storytelling chops than Wes Hazard. This Boston-based comic has an affable spin that will have you hanging on his every word. Hazard is amiable, sincere, and possesses a perspicacity that eludes most standups.

Chloe Hilliard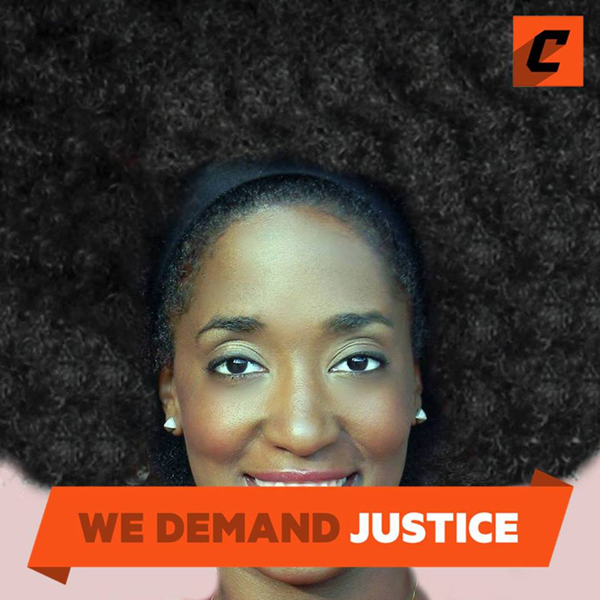 Chloe Hilliard is a big-time talent. And we're not saying that because she's 6'1". The Brooklyn-born funny person is relatable, enchanting, and a master phrase-turner. From the moment she grabs the microphone, you'll like her. From the moment she starts hurling punchlines, you'll love her.

Erin Jackson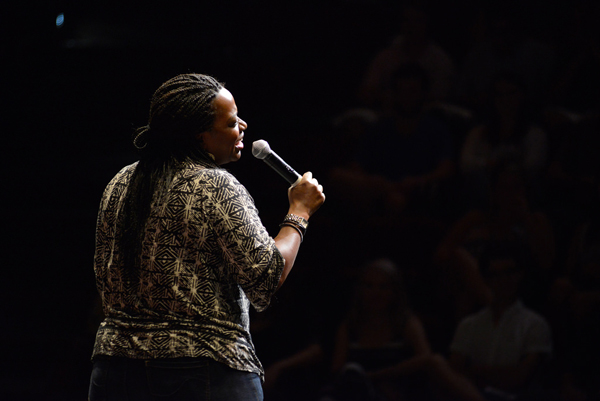 If you're not a fan of brutal honesty, you might want to skip an Erin Jackson show. Then again, she's so funny she'll probably turn you into a diehard fan of brutal honesty. A semi-finalist on Last Comic Standing, Jackson is upbeat, ebullient, and owner of one of the industry's best smiles.

Joel Kim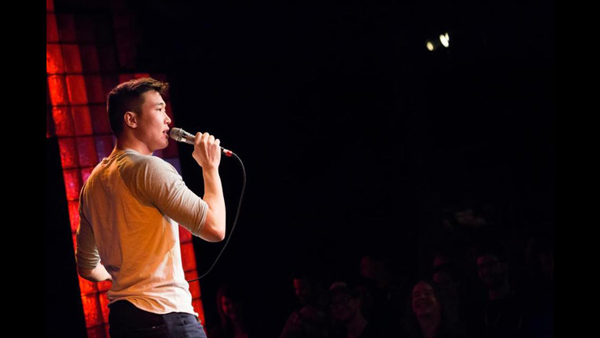 We like Joel Kim for two main reasons. One, he's a terrific standup. Two, "he cares deeply about cats."  At least that's what his website says. Born in South Korea, Kim has made numerous television appearances including Conan, Then and Now, Comedy Cabaret, and The Meltdown with Jonah And Kumail. Kim dishes out astute observations and mirthful musings. He's very comfortable in front of an audience.

Hari Kondabolu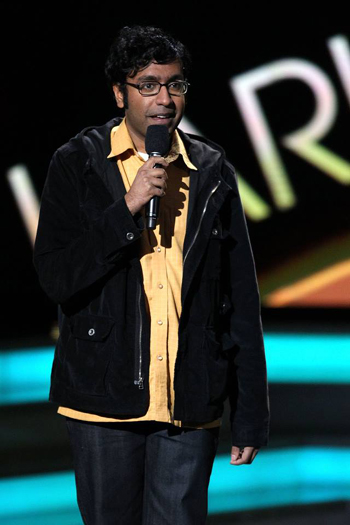 Hari Kondabolu has a master's in human rights and formerly worked as advocate for immigrants. His resume also includes being an audacious political comedian. He'll make you laugh and think. You must watch Kondabolu's documentary, The Problem with Abu. It's amazing.

Leighann Lord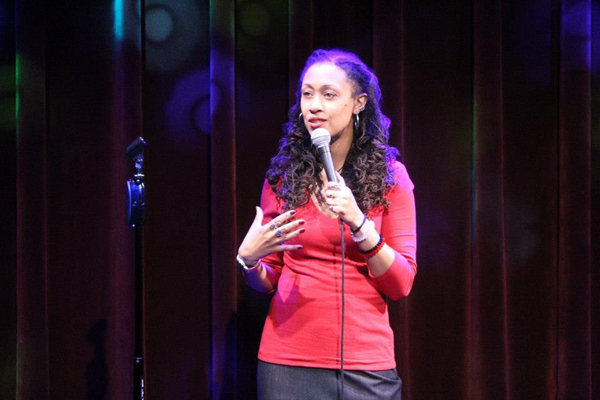 Leighann Lord's website calls her "witty and wise."  We'd like to add that she's also very delightful. Lord brings a wry and clever style to the stage. She's cheery and breezy but still able to hone a sharp comedic edge. For example, here's one of her "memetastic gems: "It's hard to fight injustice on a budget."

Leighann Lord's Dict Jokes: ALTernate DEFinitions for Words You've Probably Never Heard of But Will Definitely Never Forget

Luenell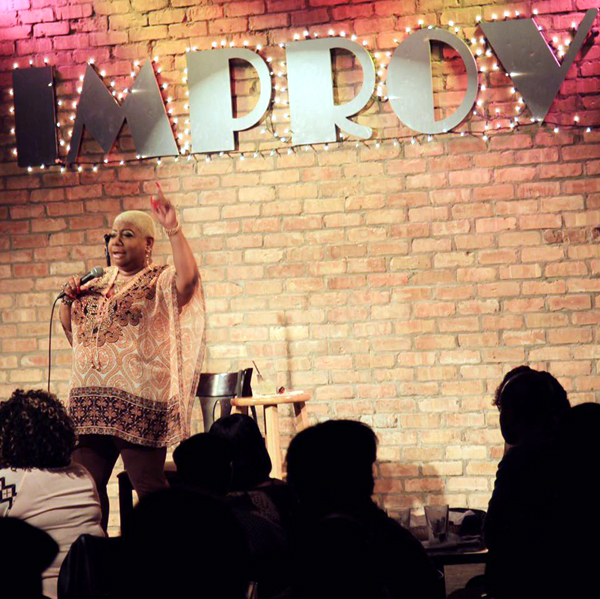 You've probably seen Luenell in the movies (Borat, Taken 2) and on television (Always Sunny in Philadelphia, The Middle). Now, you don't need to be told when Luenell takes the stage. She has so much energy and personality you'll feel her take the stage. When she's behind the mic, the world revolves around her, but she's so funny you won't care.
Luenell: Hey Luenell

Rod Man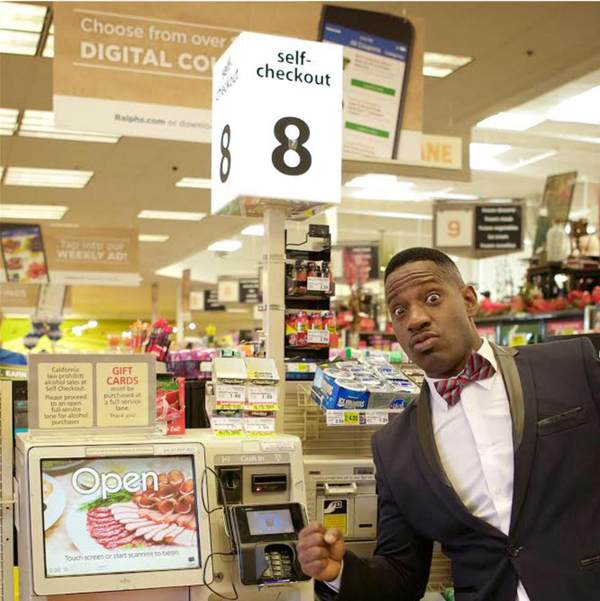 "I bring the funny."  Rod Man certainly does just that. As the winner of season eight of Last Man Standing, Rod Man brings an inexhaustible charm and a unique style to the world of comedy. He's has the funny bone of a Southern, but his act is hilarious from Portland, Oregon to Portland, Maine.

Abish Mathew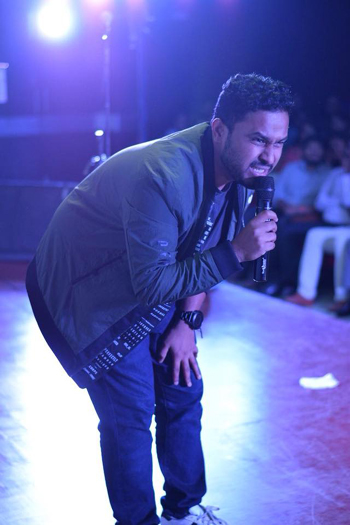 Son of Abish!  That's the name of the variety talk show Abish Mathew has hosted since 2015. It's the perfect vehicle for Mathew's passion and prowess. On the comedy stage, Mathew works clean, incorporates funny original songs, and keeps his audiences in smiles. If you get a chance to see Abish live, take it.

Ryan McMahon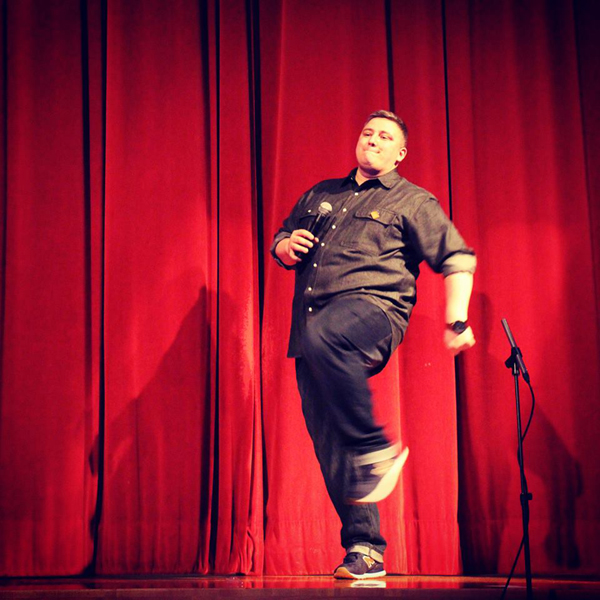 Ryan McMahon wears many hats. Besides being a funny and successful comic he's also a writer and community activator. In 2012, he became the 1st Native comedian to record a mainstream comedy special for CBC TV.  Based out of Winnipeg, McMahon has the mental acumen to deal with sensitive issues in a way that's both provocative and hilarious.

Martin Morrow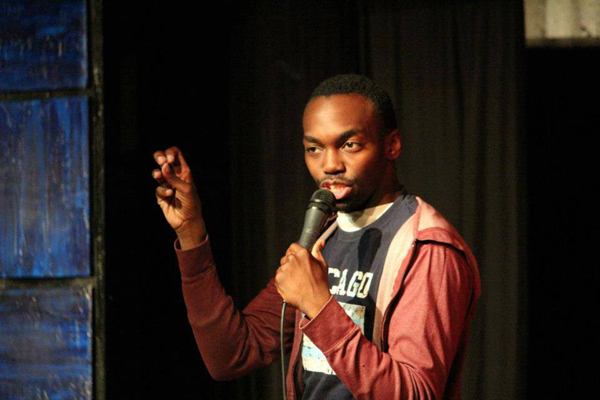 Martin Morrow is the type of comic we'd like to be when we grow up. Not only does he have a great rapport with his audience, but his act is intelligent, poignant, and sidesplittingly funny. Hailing from Alabama, Morrow brings a lot of energy to his shows. Until you catch him live, check out the video where he jokes about Chicago and Christian rappers.

Aparna Nancherla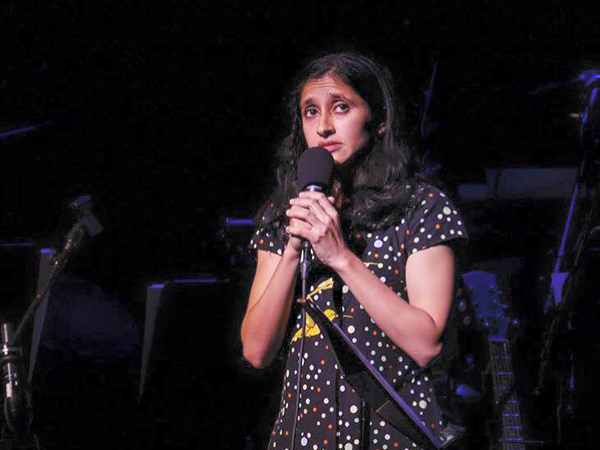 Aparna Nancherla has been lauded by Rolling Stone magazine, lends her voice to Bojack Horsemen, and stars in Comedy Central's Corporate. Nancherla's standup is dry, self-deprecating, and slightly weird but in a completely hilarious way. She'll have you laughing out loud and thinking to yourself: "I thought I was the only one who does stuff like that!"

Joyelle Nicole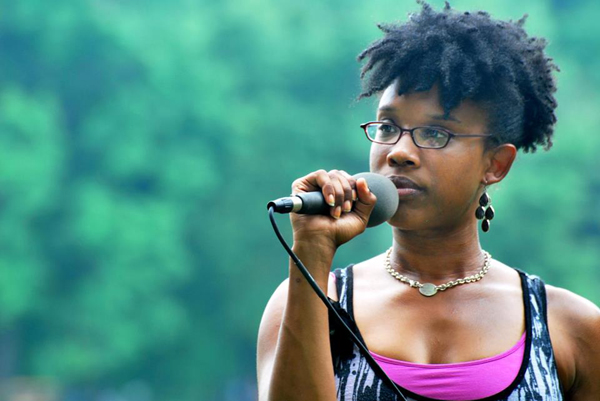 Joyelle Nicole is a hard-working comedian with a knack for storytelling and a penchant for poking fun at herself. She grew up in New Jersey, attended Boston College, and currently lives in Brooklyn. Her routine where she uses the soundtrack to the video game Super Mario Brothers to describe how she comes home at night will keep you in stitches.

Andi Osh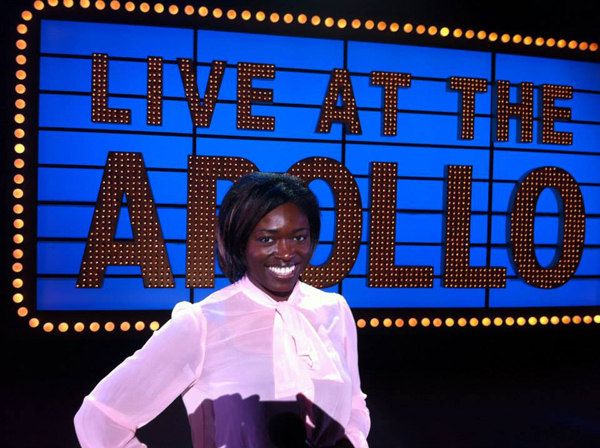 Andi Osh is an urbane and talented standup. She has a great perspective and a sparkling delivery. Osh started her show biz career in 2003. She transitioned to standup in 2007. Since then, she's won numerous awards, appeared on top comedy programs, and has made thousands of people really laugh.

Amanda Seales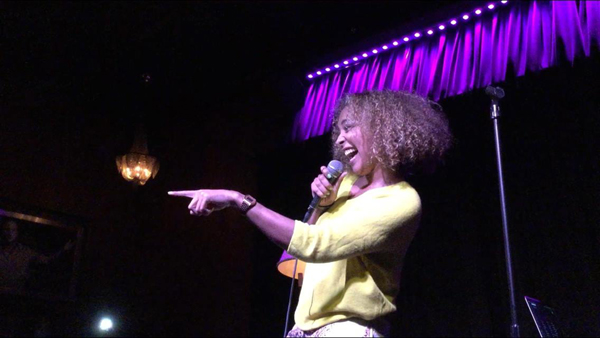 You'll be assaulted by a range of topics during an Amanda Seales set. Regardless of what she chooses to roast, you'll be laughing very hard. This brilliant comedian has the intellect and grace to find humor in the most serious subjects. Besides standup, Seales also acts, writes and produces.

Kenny Sebastian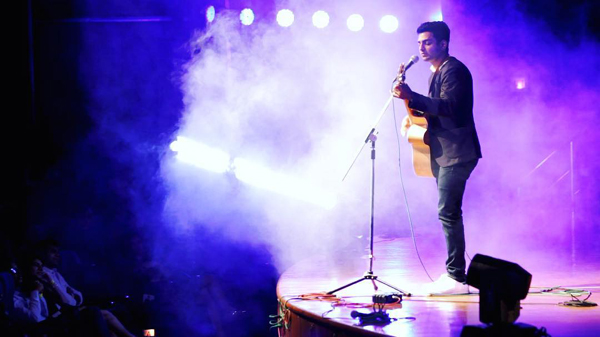 Kenny Sebastian is a true renaissance man. He's a filmmaker, film editor, painter, musician, and best of all, a standup comedian. He's had his own Comedy Central program, four comedy specials, and India's first sci-fi/comedy web series.  A couple of years ago, Buzzfeed proclaimed Sebastian as the number one young Indian to watch. Regardless of the year, we think he's a comedian to watch too.
Kenny Sebastian: Dont Be That Guy

Maria Shehata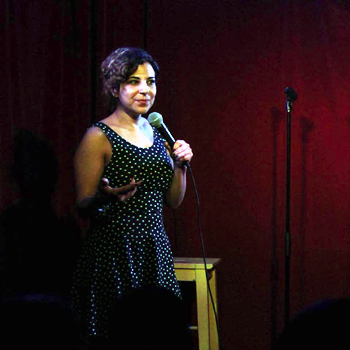 Maria Shehata has an act, but it doesn't feel like act. She's so real and personable, her standup feels like a one-way conversation by a very funny person. If you can't wait to see Shehata live, look for her in the movie Brand New Old Love, in the documentary Just Like Us, and on Seeso's Hidden America with Jonah Ray.

Wil Sylvince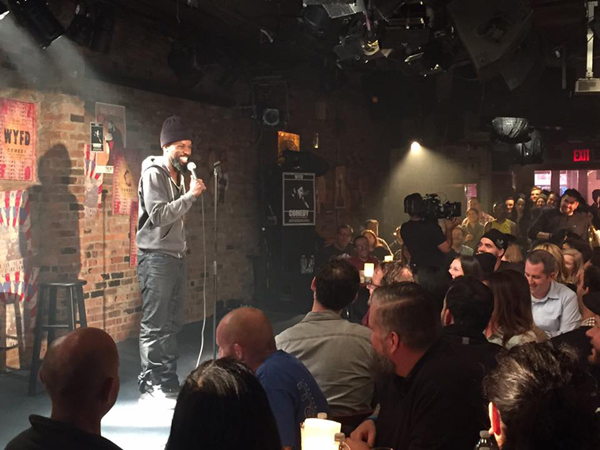 Calling Brooklyn home, Wil Sylvince has performed in New York's top comedy clubs and toured with icons like Chris Tucker, Damon Wayans, and Kat Williams. Sylvince is proud to work his West Indian Haitian culture into his act and has the bravura to joke about important social issues.

Brad Williams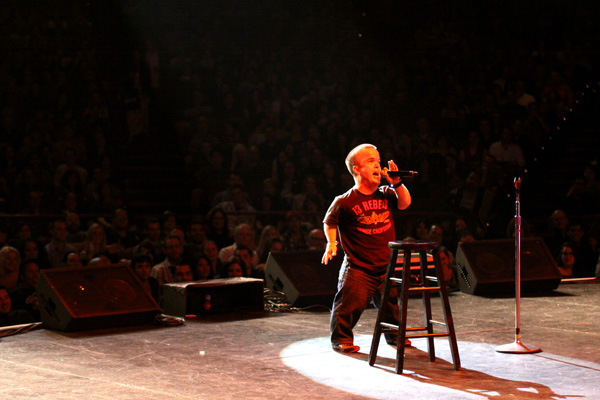 The super funny Brad Williams has a pair of insanely successful Showtime specials. His first, "Fun Size," was the network's top-rated comedy special of 2015. He's also appeared on Jimmy Kimmel Live, Dave Attell's Comedy Underground, and The Tonight Show. On stage, Williams is intense, animated, and hysterically funny.
Brad Williams Fun Size

Gina Yashere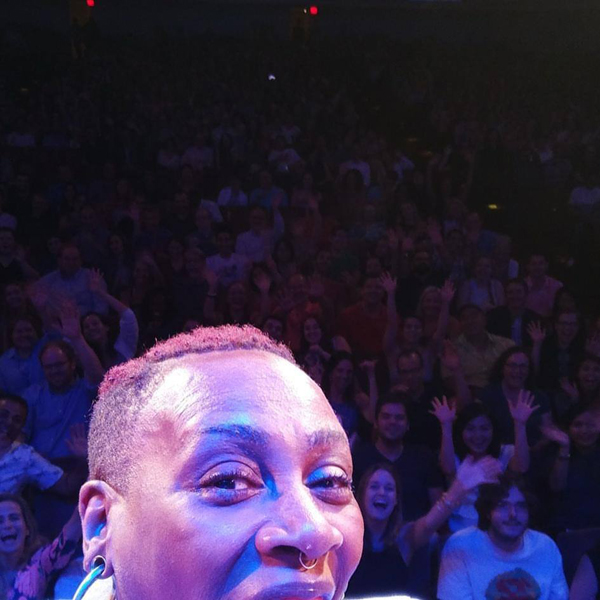 London-born Gina Yashere doesn't walk onto a stage, she owns it. Yashere got her start in the United Kingdom and then broke into the American comedy scene after appearing on Last Comic Standing. Americans love her accent. The world loves her sense of humor.
Gina Yashere: Laughing To America

Michael Yo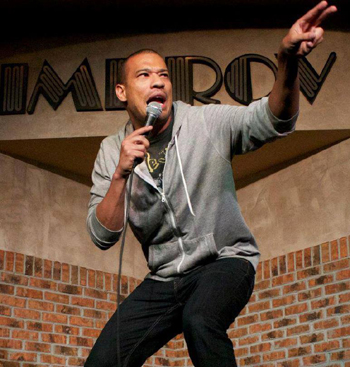 You've probably enjoyed Michael Yo on Chelsea Lately, The Insider, and The Wendy Williams Show. You should also enjoy him on the standup circuit. Born in Houston, Yo is a comic trapped in a leading man's body. He takes the stage every night armed with an appealing demeanor and exquisite timing.

Imran Yusuf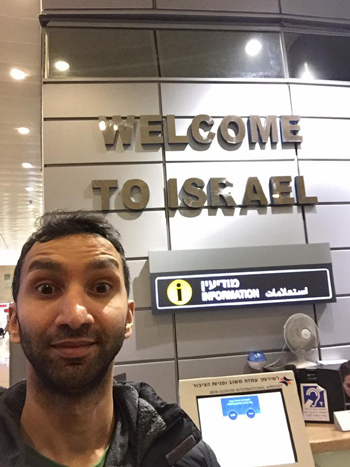 Imran Yusuf was born in Kenya, raised in London, and leaves them rolling in the aisle all over the globe. Yusuf is an endearing comedian with enough savvy to joke about political issues and enough heart to change minds.
^ top