Holiday Concert Tours 2018
It may be time to say goodbye to the sunny beaches of summer, but now concert venues across North American have scheduled a new slate of wonderful holiday concerts.
Are you planning to go to a concert this Christmas holiday season? With numerous tours scheduled for the holiday season, deciding which one to go can be challenging.
However, a little planning can make the task easier. This guide highlights 15 of the best holiday concert tours in 2018 that you may not want to miss.
1. Mannheim Steamroller 2018 Christmas Tour
Having created best-selling Christmas music, Chip David's love of this holiday has come across in his life and music. He is the founder of Mannheim Steamroller, a music group that has sold more than 25 million Christmas CDs.
David announced that their annual Christmas concert tour would start on November 14th at Pensacola, Florida. Two performing ensembles will hold fantastic performances across the country up to December 30th, 2018.
Some concert tour dates
November 29th, 2018 – Sands Bethlehem Event Center, Bethlehem, PA
December 30th, 2018 – Fox Performing Arts Center, Riverside, CA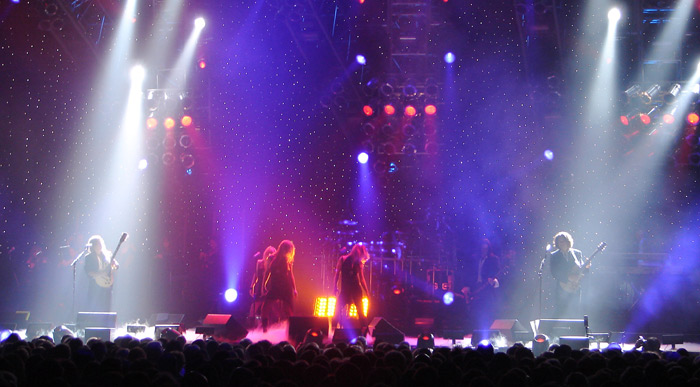 2. Trans-Siberian Orchestra (TSO) Concert Tour
Marking the Band's 20th year of touring, the TSO returns with a highly anticipated tour known as The Ghost of Christmas Eve: The Best of Trans-Siberian Orchestra and More. The band's annual November-December sensory extravaganza has been selling out venues each year and has cemented TSO's status as multi-generational, must-attend holiday tradition.
This year's tour will feature the band's composer, founder, and lyricists – Paul O'Neill's timeless tale of a runaway who works her way into a mysterious theatre.
Concert dates
Start: November 14th, 2018 at Green Bay, Wisconsin
Wrap up: December 30th, 2018 at Cleveland
The TSO band will visit 65 cities across North America for over 100 performances.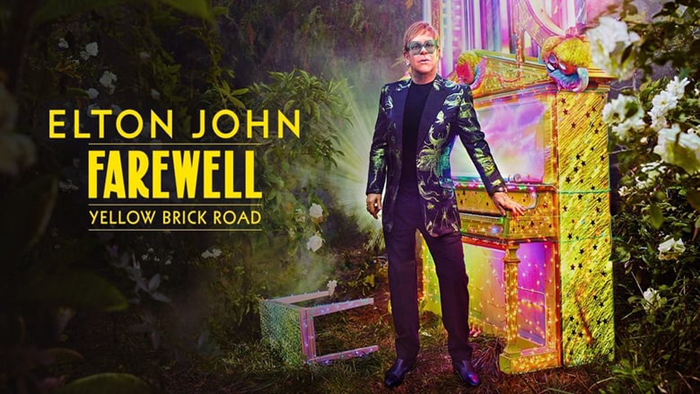 3. Elton John Concert Tour
Elton John, one of the most prolific live performers of all time, is going on his farewell tour in 2018-2020. This British icon has announced that he intends to spend more time with the young generation. John plans to embark on a 3-year, 300 – stop 'Farewell Yellow Brick Road' concert tour. He will crisscross the North American region and probably the entire globe for the last time.
Start: September 26th, 2018 at Scotiabank Arena – Toronto, ON Canada
November 7th, 2020 – O2 Arena – London
4. Donny & Marie Holiday Tour
In addition to performing many tours around the world, Donny and Marie Osmond continue their outstanding run at the Legendary Flamingo Hotel – Las Vegas. The Las Vegas Review Journal recognized them as the 'Best Show' 3 years in a row.
With their brand show-stopping production numbers and a dash of spirit, Donny and Marie feature fantastic Christmas Holiday songs and hits from their outstanding careers. Check the specific dates for upcoming Donny & Marie Holiday Tour and prepare to get entertained.
Concert dates
Start: November 23rd, 2018
Wrap up: December 7th, 2018
5. Jim Brickman Tickets – 2018 Tour – A Joyful Christmas
It's time to become part of an outstanding holiday concert tradition with Jim Brickman, a Grammy-nominated piano sensation and songwriter, as he celebrates a joyful Christmas holiday. This artist has scheduled his highly anticipated Jim A Joyful Christmas Tour, a 30-city 2018 holiday tour. In honor of his 22nd yearly holiday tour, Jim will debut original songs, along with stories and sounds of the seasons. He is likely to perform his favorite tracks, the classics, and hits, and new sounds in a live concert experience like an amazing Christmas card came to his life.
Concert dates
Start: October 13th, 2018
Wrap up: April 27th, 2019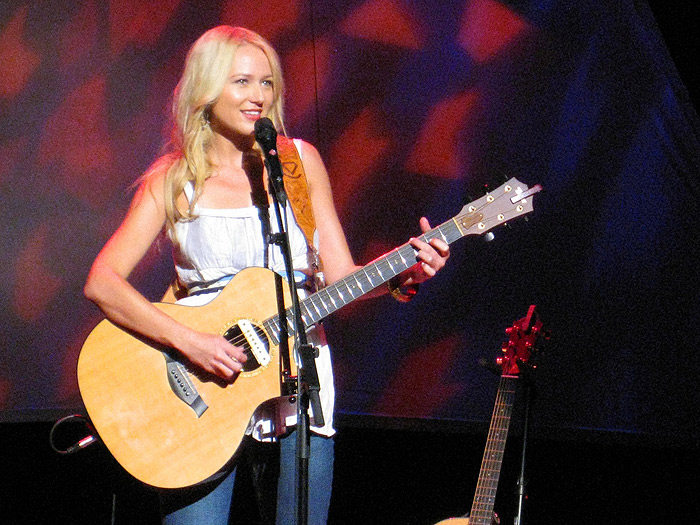 6. Jewel's Handmade Holiday Tour 2018
Jewel's upcoming Handmade Holiday Tour will be an entire family affair that will team her with Atz Lee, Nikos Kilcher, and her musician father. She returns this holiday season for an exceptional tour, performing classics, classic Jewel songs, and holiday originals.
Concert dates
Start: October 4th, 2018
Wrap up: December 22nd, 2018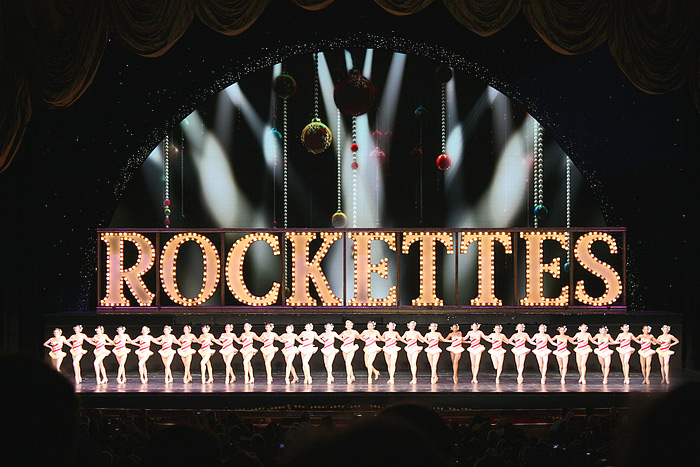 7. Radio City Music Hall Christmas Spectacular
The Radio City Music Hall Christmas Spectacular is a yearly musical holiday stage show. It's presented at Radio City Music Hall – New York City. It is a 90-minute show featuring over 140 performers and an outstanding musical score. The show combines dancing, humor, and singing with traditional scenes. The Rockettes, a women precision dance troupe, are the star performers.
Event dates
Start: November 9th, 2018
Wrap up: December 30th, 2018
8. 98 Degrees Tour
98 Degrees, a contemporary American R&B and pop vocal group, have revealed that they will be heading out another Christmas holiday tour and Nick Lachey, a singer, is looking forward to decking the concert halls. Given the fan's overwhelming positive messages about the last years' fun-filled, high-energy, and hit-filled show, it's expected that 98 Degrees at Christmas 2018 tour will be fun.
Concert dates
Kickoff: November 1st, 2018
End: December 21st, 2018
9.  An Irish Christmas Tour
The popular Irish Christmas in America show, currently in its 14th season, is associated with Irish music, songs, and dance in an engaging performance rich in humor, boundless energy, and history. Their Irish Christmas Tour 2018 features Niamh Farrell, a special guest singer. Farrell is expected to team up with West Kerry, a legendary singer to deliver an outstanding live performance experience.
Concert dates
Start: November 30th, 2018
End: December 16th, 2018
10. The Tenors
The Tenors have announced a 16-day holiday tour titled 'Home for the Holidays: Christmas Classics and the Hits.' They intend to bring the spirit of Christmas holiday to their fans in 16 cities across the United States and other regions in North America.
Concert dates
Start: November 27th, 2018
End: December 23rd, 2018
11. A Country Christmas Tour
Home Free recently embarked on their Timeless World Tour, but they plan to keep their traditions. They have announced their 3rd annual Country Christmas Tour. The band will perform in different cities across the country.
Concert dates:
Start: November 24th, 2018
End: December 31st, 2018
13. Christmas is Coming Tour
Stars Go Dim's Chris Cleveland, and Jason Gray have announced their Cure International-sponsored Christmas is Coming 2018. Different events will feature various artists. These two artists are expected to perform Jason's specific version of 'Joy To The World."
Concert dates
Start: December 6th, 2018
End: December 22nd, 2018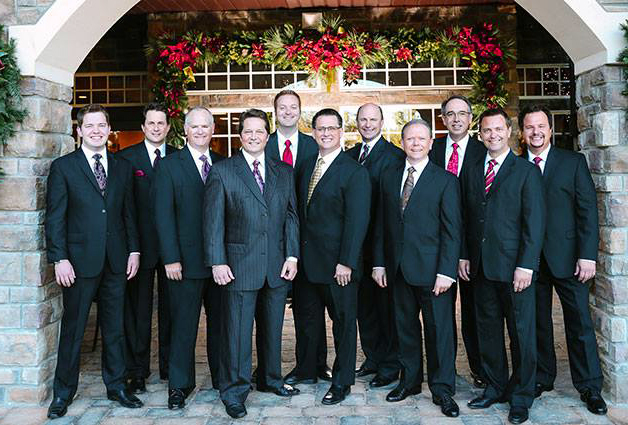 14. Jubilee Christmas Tour
If you're looking for a gospel concert to celebrate the 2018 Christmas holiday, Legacy 5, The Booth Brothers, and Greater Vision (some of the gospel's most excellent groups) have announced Jubilee Christmas Tour. They will perform in different cities in New York, Texas, Ohio, and more.
Concert dates
Start: November 29th, 2018
End: December 9th, 2018
15. Very Merry Christmas Tour
Crowder and NewSong are teaming up to celebrate 2018 Christmas Holiday with their 'Very Merry Christmas Tour.' The tour will also feature Sarah Reeves and is slated to hit at least 12 cities including Marion, Cincinnati, Clinton, and more. According to Crowder and NewSong, 'Very Merry Christmas Tour' offers their fans a chance to remind themselves about the real meaning of Christmas holiday.
Concert dates
Start: November 30th, 2018
End: December 16th, 2018
Your best summer days are behind you, but a beautiful holiday concert season awaits you. Check out one or more of the 2018 holiday concert tours discussed here to spice up your season and make this the best holiday ever.